15 watts of pure Brit-inspired tone, pumping through a 12" Celestion greenback speaker.
An Evolution in Tone
Vox Custom amps offer 2 channels: Normal and Top Boost. Each channel is equipped with its own Volume control, and the Top Boost... read more
CHECK PRICE ON
I use my AC15 and epiphone hollow-bodies to get my jangling, barre-chord heavy sound. It also overdrives amazingly. I only use the top boost input
i've owned a AC15 for about 10 years and it still kicks ass!!
The search for tone
The hunt was on. I was in search for TONE!!! After playing about a hundred different amps, the Vox AC15 was the winner. The Vox AC30 was a close second. This all tube amp has a big sound for such a little guy.
The real deal Brit chime
I like the AC-15 for the Beatles sound. It's full and the highs are chimey. It also gets the Edge and Brian May sounds really well. The only reason I don't give this 5 stars is that I don't have a 60's original. Mine is a first generation AC15-C1 with a Weber Blue Dog in it.
the custom classics are not bad but are a lot brighter and stiffer than JMI ac's.... the current handwired amps get really close and the differences are minor enough that there can be as much difference between 2 JMI amps from different eras. My fawn ac30hw can hang with my 62 and is worth having around for the more practical feature set. The vib/trem is fun, but 1/2 power, defeatable master and the 'hot' mode are infinitely more useful.
Hard to Beat
This amp is pure awesome if you know how to use it.
It can go anywhere with just one or two pedals to help it along. Set your sound to just breaking up and then plug in a 'transparent overdrive' and away you go.
Thick overdrives will sound bassy and muddy if you push them into this amp when it's already breaking up - it wont get louder it will just get darker and darker.
Guys like brain may approach this by using a treble booster which has the effect of taming the wall of bass the overdriven tubes produce.
Personally, I stick a tumnus (klon clone) in the path and it's pure heaven. It goes from clean to scream just by turning the guitar volume.
Great Amp once tweaked to you taste!
Stock the amp was really good. The basic tone was there for me. Once I replaced the Reverb tank with the Mod 8EB2C1B, the speaker for A Weber 30 Watt 16? AlNiCo Blue Dog and better tubes, it is all the amp for my needs. (My wants are for other amps! GAS!)
Vox AC15
The AC15 Vox amp is a very good amp. I will never buy another brand other than Vox because they are great sounding amps and they are well made too. It sounds very good with all of my pedals including a tube screamer, germanium fuzz face, topanga spring reverb, DS-1 distortion, crybaby wah, and ep booster. My next amp will be an AC30, but for now, the AC15 is plenty of amp for me. You'll actually be surprised with the volume that this amp can actually put it too. So all in all a great amp that works great with pedals.
Really good but even better with upgrades.
Its got that classic vox sound. Very bright and lots of low end as well. Good onboard EQ options help tame it. Beautiful spring reverb and tremolo. Sounds awesome when cranked. Takes pedals wonderfully.
Good amp for live and recording. Reasonably sized so its not that much of a pain to carry around.
Comes with really low end Chinese tubes. Upgrade to some sovteks or JJ's ASAP. Could also use a speaker upgrade.
The vintage Vox sound is LOTS OF EVERYTHING! Why would you want to tame an ac15? Its supposed to be a wild little animal.
Bought used, a reliable workhorse that sounds great
I bought this amp used from my local Long & McQuade (where I go for most of my gear), got it for a great price with the only wear being a slight circular mark on top from where I assume someone put a drink. (The store inspects & repairs any functional damage to their used gear before putting it on sale, so I don't know if that drink ever did any real damage.) It was my first tube amp, and plays real nice with any effects. Cleans are the best I've had to date, and when overdriven it sounds great by itself or with my preferred distortion, a zvex fuzz factory. For the price I got it at, it's incredible value, and more manageable volume-wise and portability-wise than an AC30.
I love it
It's the best amp a Beatle fan could ever wish!
I think John had a fawn 15 very briefly, but I'm not sure if it made it on any recordings apart from the 1st single or 2. Also, a C1 is a lot more like a little ac30 whereas john's 15 had no tone controls and was generally a dirty mofo like a tweed deluxe. But evenon the ac30 tip, the Beatles graduated to ac50s before the 50 was even in production and that is a much different amp than a 15 or a 30 having tons of stiff, clean (for the era) power in the marshall/hiwatt style and a very low gain preamp voiced to be brighter than a stock 30TB, more like the rare AC30T from the 61/62 period.... if I recall correctly the prototype 50s conclusively took over in the studio on Beatles for Sale (though I think paul had a foundation bass rig until it broke down and then he got a prototype ac100 from dick denny). On With the Beatles it sounds like ac50s to me and there's some disagreement between the vox folks like Denny and the Beatle's crew like Mal Evans as to what tour and recording session saw the switch to the ac50 head and cab setup. To my ear as a vox collector I can only hear 30s on the 1st album and singles of that period (and I cant pick out a 15 on hardly any of their recordings, certainly nothing after "I want to hold your hand") -- if you hear Beatles from your amp, great, but as the owner of a legit '62 with the rear top-boost add on just like the one given to George after the vox deal I can say that amp is not very beatles though it sounds fabuous. You would be surrised, around thetime of hard days night and help theys tarted getting free fender amps for studio use only and I can tellyou having owned an early dual showman like George and John got from fender that it did a lot of beatles sounds. I think the most recorded beatles amp for guitar is actually Paul's 6G6 blonde bassman, a really unique amp that is mediocre for bass but great for guitar just like its tweed predecessor. The blondie is miced up in every picture you find of abbey road after the for sale sessions. around this time Paul got some selmer guitar amps too and they can be ehard allover the recordings made between about 64 and 66. They have a unique sound, neither vox nor marshall. If you are a psycho beatlemaniac and haven't read them already check out andy babiuk's books on beatles gear and instruments, they are 'fab'.
I am not suggesting you dump your vox as its a fine entry level british amp with a good sound, just saying, the ebatles weren't slavishly devoted to vox amps despite the endorsement deal, and evne within vox they hardly used the 15 and 30, mainly 50s, 100s, UL hybrid amps on revolver and a little solid state for the fuzz parts on sgt pepper and mystery tour. the backbone of their recorded sound wasn't even vox after the gratis fenders started rolling in! And when it was vox it was the 50 and 100 rigs that have very little in common with a 30 and even less in common with a period correct 15. Voxes are mystery in and of themselves worthy of study! For instance, I don't think there was ever an ac15 with a full set of tone controls (top boost) until the 90s....
wow, why did I type all of this? procrastinating putting the x-mas tree up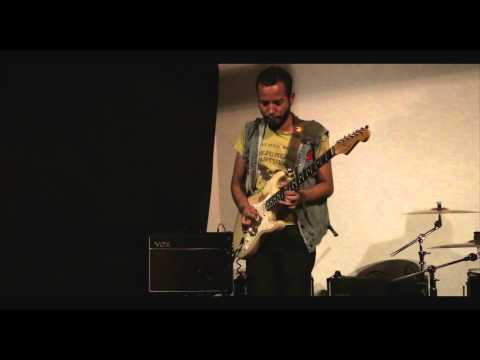 JTC Solo Contest 2015 - Martin Cruz Entry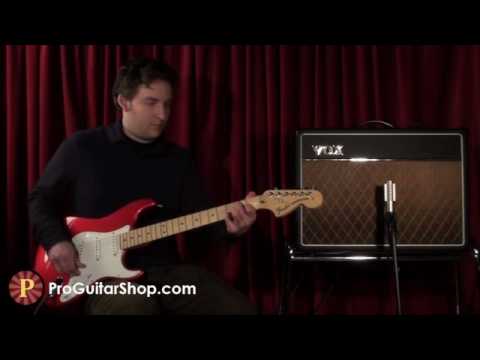 Vox AC15 Custom - AC15C1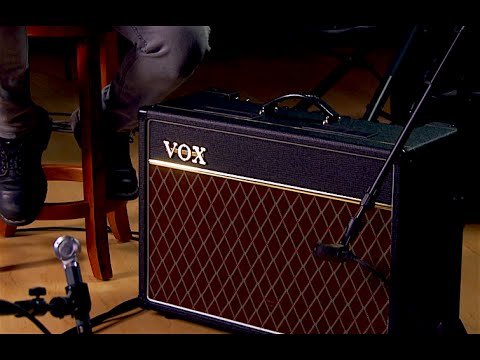 Vox AC15 Custom Guitar Amplifier Demo with Freddy DeMarco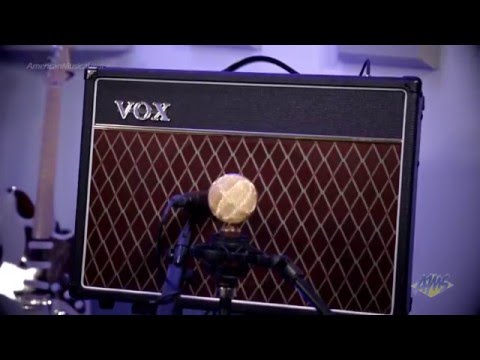 Vox AC15C1 Custom Guitar Combo Amplifier - VOX AC15C1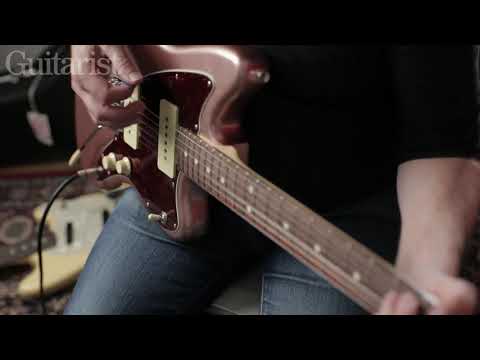 Vox AC15C1-G12C Limited Edition Demo
Description
15 watts of pure Brit-inspired tone, pumping through a 12" Celestion greenback speaker.
An Evolution in Tone
Vox Custom amps offer 2 channels: Normal and Top Boost. Each channel is equipped with its own Volume control, and the Top Boost channel offers highly interactive Treble and Bass tone controls. This powerful channel pairing provides an abundance of tone-crafting control, letting you dial in a classic sound that is all your own.
Both channels share master Tone Cut and Volume controls. The Tone Cut control operates in the power stage rather than the preamp stage, allowing an additional degree of tone shaping. The Master Volume control works in conjunction with the individual volumes of each channel to create just the right degree of gain staging. By balancing the individual and Master volumes, the Vox Custom Amps can deliver everything from a clean Vox "chimey" sound to a powerful overdriven tone.
Sound in Motion
You can sweeten the sound of your Custom Series amplifier using the Vox Classic Tremolo, with adjustable speed and depth. A warm Spring Reverb is also included on all Custom Series guitar amps, adding spaciousness to the sound. All Vox Custom amplifiers can use the Vox VFS2 footswitch, allowing you to turn the Reverb and Tremolo effects on and off as you continue to play.
Power Sharing
The Vox AC15C1 combo makes use of three 12AX7 preamp tubes and uses a pair of EL84 tubes to drive a single 12" Celestion G12M Greenback. All guitar amps in the Vox Custom Series offer a switchable 8/16-ohm output jack for powering an external speaker cabinet when you need to speak with a little more authority; using this jack will mute the internal speakers. Additionally, a second extension speaker jack allows you to run an extra 16-ohm cabinet along with the internal speakers for a fuller sound.
Check the drop-down menu to the right to select colors and/or other options
Specifications
2 channels
15W into 16 ohms
12" Celestion G12M Greenback
Normal input
Top Boost input
Classic tremolo effect
Spring reverb