Vox Hand-Wired AC30HW2 30W 2x12 Tube Guitar Combo Amp
There may never have been an amp boasting such a lofty and pure sound in the entire history of VOX. The VOX Hand-Wired Series relies on the ... read more
Recommend Related Items & Pairings
This is where you can recommend to readers an alternative - or gear that goes with - Vox AC30HW2. What gear sounds similar, is less expensive, higher-end or boutique, etc.?
ADD YOUR RECOMMENDATION
Vox Hand-Wired AC30HW2 30W 2x12 Tube Guitar Combo Amp
There may never have been an amp boasting such a lofty and pure sound in the entire history of VOX. The VOX Hand-Wired Series relies on the painstaking technique of turret board hand-wiring – a method requiring a high level of skill and craftsmanship – is used, resulting in wiring that's beautiful in its artistry, ensuring an efficient signal path with minimal loss and no restriction in amplitude. In the Hand-Wired Series, tubes, transformers, speakers, chassis, and custom parts all join together in an ideal state to deliver the richest and most powerful sonic experience – the ultimate amp. Not bound by tradition, the VOX Hand-Wired Series also provides a variety of new functions that keep pace with the needs of today's artists. Offering a rich variety of tonal shadings and a broad model lineup, the enormous potential of the VOX Hand-Wired Series will reveal itself in any musical scenario.
30W
Two 12" Celestion G12M Greenback speakers
Hand-wired turret board construction
Birch-ply cabinet featuring solid bracing and a natural high frequency diffuser
All-tube design
3 ECC83/12AX7 preamp tubes
4 EL84 power tubes
GZ34 rectifier
Fitted with matched Ruby Tubes that provide extended dynamic range
Traditional VOX two-channel design: Top Boost and Normal
High and Low inputs for each channel
The Normal channel provides an additional BRIGHT switch
The top boost channel provides a HOT/COOL switch to achieve even more gain
Master Volume/Bypass switch completely bypasses the Master Volume section
OP mode switch cut the amp's output power level in half
Vintage fawn-colored vinyl, reminiscent of the 1960 classic AC30
Included VFS1 footswitch controls the Top Boost channel's Hot/Cool switch
Includes premium, custom-fit dust cover
* Product prices and availability are updated by Equipboard every 24hrs and are subject to change. Equipboard may receive compensation for purchases made at participating retailers linked on this site. This compensation does not affect what products or prices are displayed, or the order of prices listed. Learn more here.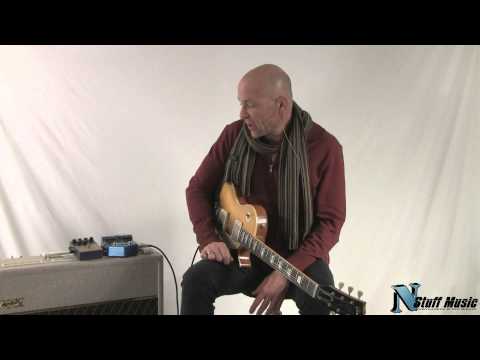 VOX Hand-Wired AC30 Combo Amplifier
Popular Combo Guitar Amplifiers