The HT-5R takes the tone and features of the HT-5C and adds the same stereo reverb as used in the acclaimed HT Venue Series. The HT-5R guitar amp features dedicated tone control on the clean channel, a custom designed 12" speaker and stereo reverb... read more
CHECK PRICE ON
AS FEATURED IN
---
Easily our most loved tube combo of the past few years, the Blackstar HT-5 was upgraded to the Blackstar HT-5R. This amazing little combo... more
Reviews
Trusted musician and artist reviews for Blackstar HT-5R 5 Watt Guitar Amp
4.5
Based on 11 Reviews
The Perfect Budget Tube Amp
The world of budget tube amps is so crowded now that it can be hard to find a gem. Thankfully, Blackstar has their wonderful HT-5 to do the trick. It is among the most versatile tube amps in its price class, having boutiquey cleans, British crunch, and American blues tones all in the same package. Many amps can claim to do this sort of thing, but very few have the quality in their tone that the HT-5 has. It has a tone that can work well with all types of pickups in all types of guitars. I find it especially shines with single coils and low output humbuckers, as it doesn't color the tone more than necessary and allows the nuances of the player to shine through.
best amp ever
nice amp cant find the one without reverb on this site
An amazing amp for the money, very versatile, would recommend!
This is a 2 channel (clean and dirty, very standard) 1x12 combo with a bloody massive sound and all the goodies a beginner or a professional needs, for example, an effects loop, an extension cab plug in and a footswitch (for the channels) input. The amp has a decent digital reverb which goes from subtle to surf, the ISF feature is great, it is basically a master tone control that changes the style of amp the combo is going to sound like, i prefer british (all the way to the right) but your mileage may vary. The reason why I give this amp 4 stars and not 5 is because it is bloody heavy, which i imagine isn't great for certain people, the inputs at the back, for the footswitch and power etc are really hard to reach, and the control panel gets very dusty, but other than that, the sound is a complete 5/5 and the head would probably be better, but the combo is still great!
how heavy could a 5 watt SE amp be? I could probably play catch with my ac4hw combo if someone out there was fool enough to let me throw it to them.... its heavy compared to a champ, but its light as hell compared to every combo amp I've ever owned except maybe my old 50s Gibson titan... about even with a BF Princeton reverb with an upgrade speaker or a marshall 18 watt or studio15
Yeah, I meant, its heavy for its size, its a very small combo, so it surprised me, but it obviously has nothing on a marshall
Best Digital Amp on the Market
Two of my friends have it. Yes it has lots of built in effects, but that's nothing really new with digital amps. What makes this one special is it's tone. Very clear tone at any channel, over any effect pedal. I used my Electro Harmonix Big Muff with my friend's Blackstar a couple of times instead of my Line 6. You would not believe the difference. Pretty good amp, also very curious to hear an analog delay over it's crunch channel.
One thing that may surprise you is that it doesn't have drive, bass, mid, treble knobs. How they got away with that is, they made two channels for each tone: clean warm-clean bright, crunch-super crunch (they probably messed around with drive and bass there), overdrive 1-overdrive 2 etc. So if you're that fruity guy who wants very precisely customised tone, that's one downside for you. The amp overall is pretty good.
too good to be true Backstar quality
Great amp for bedroom practice and will hold its own for small gigs Solid construction - smooth tube sound and can get great crunch a low volume levels
Great little amp
Perfect practice combo - can pull some amazing tones
My current amp
That's my current amp. I've been using that since December 2018. And I really love it
I like it
For me it sound amazing, for home practice. Very nice clean sound, good overdrive, and nice reverb.
awesome
recommended by my friend as a great amp and i got it and the valve power drives this beautifully.
great
got it for gigging as its a cheap valve sound and i mannage to run it with 4X12 eliminating a need to mic up amps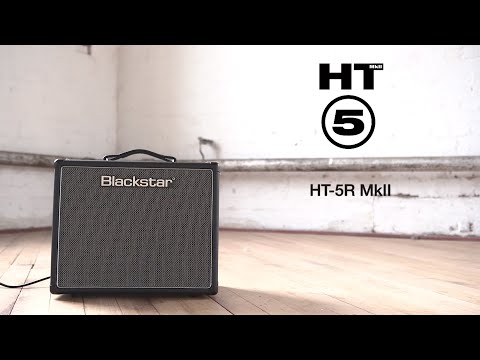 HT-5R MkII | Little amp, big sound! | Blackstar
Blackstar HT-5 MkII Combo Review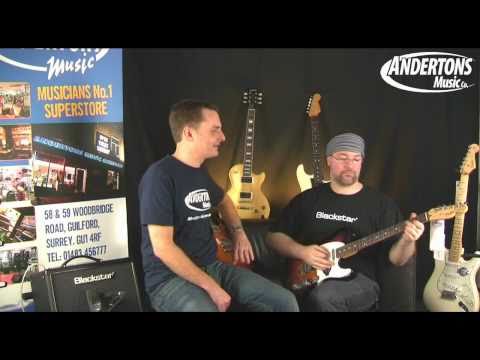 Blackstar HT - 5R Combo **WORLD EXCLUSIVE**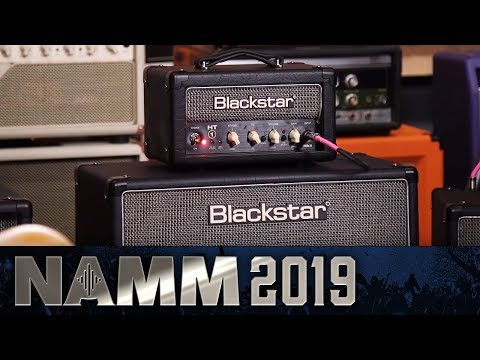 The Blackstar HT1 & HT5 Amps just got even better for 2019!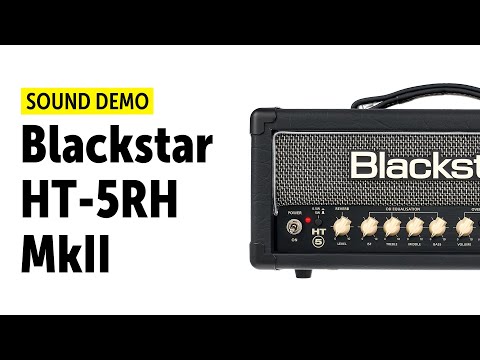 Blackstar HT-5RH MkII - Sound Demo (no talking)
Description
The HT-5R takes the tone and features of the HT-5C and adds the same stereo reverb as used in the acclaimed HT Venue Series. The HT-5R guitar amp features dedicated tone control on the clean channel, a custom designed 12" speaker and stereo reverb, making it the perfect guitar amp for the studio or home use.
Specifications
Innovative 5 watt tube combo
1xECC83 and 1x12BH7 tubes
Unique push-pull power amp design
Award-winning HT Pedal preamp
Two footswitchable channels
12" Blackbird 50 custom-designed speaker
Enhanced tone controls
Patent-Applied-For Infinite Shape Feature (ISF)
Digital Stereo Reverb
Fully equipped for studio or practice
Speaker emulated output with 1x12 or 4x12 voicing
Effects loop with effects level switch
Footswitch included