Eventide TimeFactor Twin Delay Guitar Effects Pedal
Nine dual delays with dedicated mix, time and feedback controls for the two independent A and B lines. Delay types include MultiTap, Reverse, Mod, Tape, Ducked and AutoPan. Each effect can operate in stereo or dual mono or straight mono and each c... read more
CHECK PRICE ON
AS FEATURED IN
Reviews
Trusted musician and artist reviews for Eventide TimeFactor Twin Delay Guitar Effects Pedal
5.0
Based on 6 Reviews
My favorite Preset Delay
I've gone through quite a few delays. I use different ones for different gigs, but I always love the TimeFactor. I like the sound better than the Strymon one (which I've also had on my board). It does it's own thing. It has tons of features, but it's still incredibly user-friendly.
Top!
Excelente para tocar U2. O mais customizável entre todos que já tive.
good sounds, bad hardware
I liked the thing enough for its flexibility and ease of use, but after only having it for a few months I noticed that the encoders started to get touchy, skipping values and jumping around without being touched at all. Pass.
Best delay I've tried
This is the best delay I own, software or hardware. It sounds fantastic, the interface is quite tweakable, and it has many delay modes. Mind-blowing possibilities. Can also be used as a basic looper. It works just as well on synths as it does on guitars, too.
Nice delays. Quite a few are from the H3000 and such.
This is really a great delay pedal. It sounds great and is easy to program presets or algorithms. I like being able to split the left and right delay signals. Its a great compliment to the Eventide Space pedal. Lots of fun.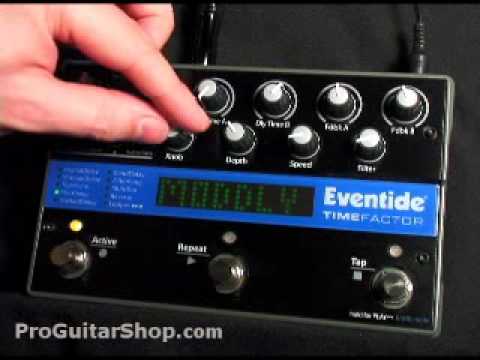 Eventide Timefactor Delay Pedal Part 1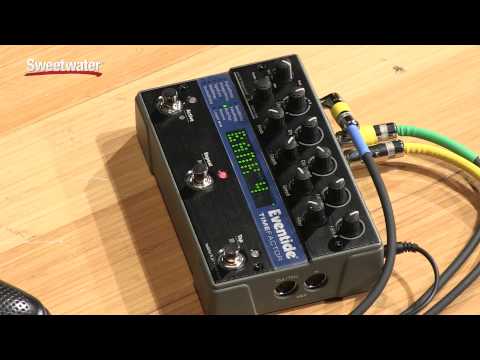 Eventide TimeFactor Delay Effects Pedal Demo by Sweetwater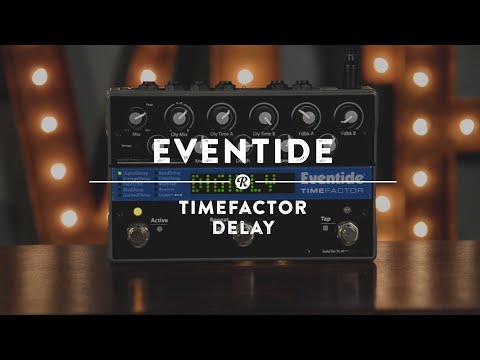 Eventide TimeFactor Delay | Reverb Demo Video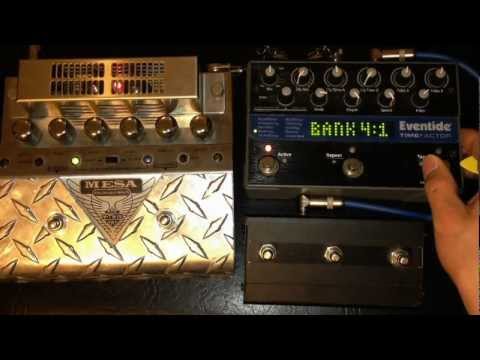 Eventide Timefactor Delay and Mesa Boogie V Twin Pre Amp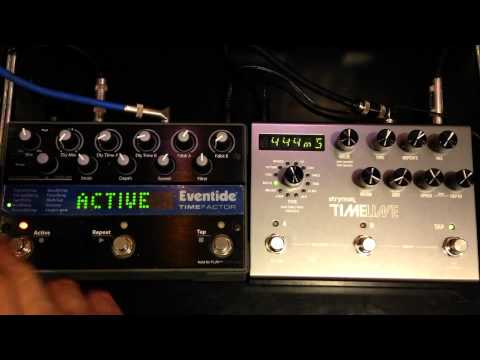 Strymon Timeline vs Eventide Timefactor
Description
Nine dual delays with dedicated mix, time and feedback controls for the two independent A and B lines. Delay types include MultiTap, Reverse, Mod, Tape, Ducked and AutoPan. Each effect can operate in stereo or dual mono or straight mono and each can have its own tempo subdivision for creative rhythmic echoes. TimeFactor also includes a Looper with variable speed and loop head/tail editing.