Reviews
Trusted musician and artist reviews for Dunlop Heavy Core Guitar Strings
4.5
Based on 8 Reviews
Awesome strings
The heavy sound in these strings are just what your average metal player needs to get the tone they want. Definitely recommend.
Guitar Strings For dropped Tuning
guages i've played on 11-50 10-60(7string)
Used on all my guitars
I use these strings on most of my guitars since i play a "chuggy" metalcore style
can't beat em
tried a load of other stuff, these ones are amazing
good for drop tuning
i use that string 10-60 that very good on drop A# and very well when use 1 2 3 string for lead
Heavy Strings
I have used the .11-.50 set for Eb and the .12-.54 for C#. Very thick strings, and very full. Would recommend for metal players or people who just like the thicker tone.
Dunlop Heavy Core
These strings are great for heavy music and tone, very squealy.
Dunlop heavy core
I'm a metal guy. I've been using these heavy cores since I started guitar. I've used the 12-54 primarily. When they're new, they're great. After several months in South Carolina's humidity, they die and go flat. More so than Ernie Ball paradigms. But they're worth the price. I use dunlop.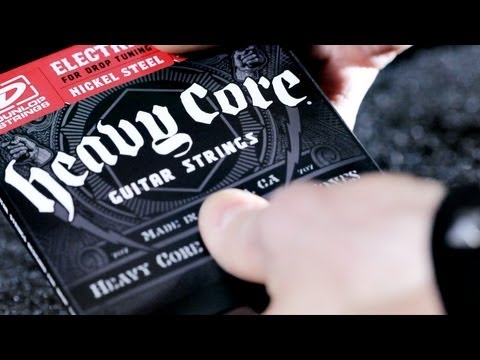 Dunlop Strings: The Rehearsal