Reviews
Trusted musician and artist reviews for Boss PS-5 SUPER Shifter Pedal
4.0
Based on 6 Reviews
Why do you need a whammy for ?
This is a great pedal with a bunch of great features : Harmonist, Pitch Shifter , T. Arm (whammy thing), Detune (more than a chorus) and flutter (the heck is this ?). Give it an expression pedal and you're ready to go ala Morello. The sound and build quality are phenomenal (yes, i'm a Boss fan). Just go for it !
Used for t-arm
Not the best pedal for harmonies and pitch shifting as the pog 2 is, I would use this to switch pitches with the t-arm.
how's the detune handle chords?
Just Nice
The pedal features are really great but the sound it's really cheesy and a bit crapy compared with other analog brands i mean for the price if its were cheaper i would not complain at all
Classic Unique Pedal
As a big fan of Modest Mouse's Isaac Brock, I love the signature pitch bend sound made with this pedal. It's a lot of fun to use live, and ideal for some experimental pitch bending sounds.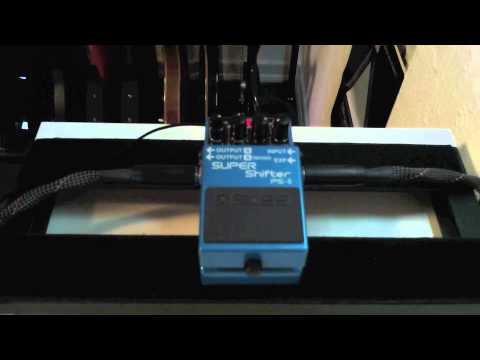 Boss - PS-5 - Super Pitch Shifter PS5