Related Items & Pairings
Reviews
Trusted musician and artist reviews for Boss PS-5 SUPER Shifter Pedal
4.0
Based on 7 Reviews
Why do you need a whammy for ?
This is a great pedal with a bunch of great features : Harmonist, Pitch Shifter , T. Arm (whammy thing), Detune (more than a chorus) and flutter (the heck is this ?). Give it an expression pedal and you're ready to go ala Morello. The sound and build quality are phenomenal (yes, i'm a Boss fan). Just go for it !
Glorious madness.
Seems when people ask me about where I got sound "x" sound 50% of the time it always seems to include this pedal in some way-on tons of sources,
I do have the Boss Harmonist HR-2 pedal as well- but this one combines the Harmonist with more madness.. Now the Harmonist usually just sits on a shelf, I should quit that. This pedal can be sparkly, warped, twinkly, pitched down, & just plain absurd and bizarre. I can't think of a single source I wouldn't try using it on. You can use meathead settings and get wild fantastic results, or, you can learn how it works and exploit it's psychotic sound texture even more.
No review in text would serve this fella well so I will try to find a great representation in the video that I'll include . Gotta a bit of Thin Lizzie if ya like & tons of psycho other ways you can use this guy...You gotta gotta hear it & even better learn this guy. Desert island pedals? This would be in my top 5 no question. Get all crazy with psycho 3 part harmonies? Yep, I'm in.
**note the expression option in vids-
****note: weirdos who exploit these tools are rare so I apologize I couldn find many-but I use mine w/ Radial EXTC or a direct box on almost anything you can think of & loads of other sources. A truely killer pedal. Anything from sound design for crazy effects to subtle uses. Crazy is tons of fun always-
Used for t-arm
Not the best pedal for harmonies and pitch shifting as the pog 2 is, I would use this to switch pitches with the t-arm.
how's the detune handle chords?
Just Nice
The pedal features are really great but the sound it's really cheesy and a bit crapy compared with other analog brands i mean for the price if its were cheaper i would not complain at all
Classic Unique Pedal
As a big fan of Modest Mouse's Isaac Brock, I love the signature pitch bend sound made with this pedal. It's a lot of fun to use live, and ideal for some experimental pitch bending sounds.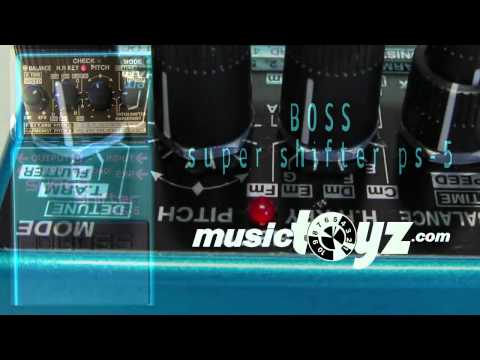 Boss PS-5 Super Shifter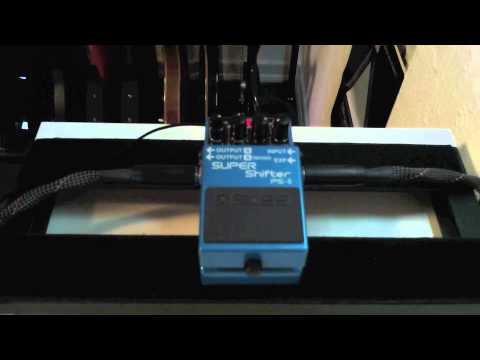 Boss - PS-5 - Super Pitch Shifter PS5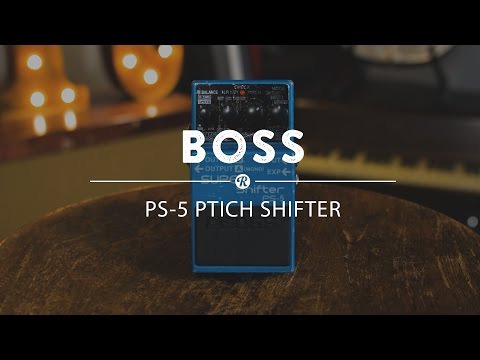 Boss PS-5 Pitch Shifter Pedal | Reverb Demo Video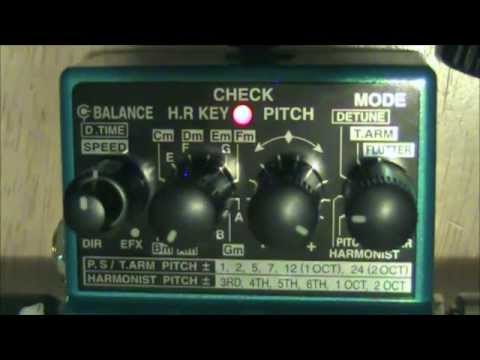 BOSS PS-5 Super Shifter
Popular Harmonizer & Octave Effects Pedals