Sub 'N' Up Octaver is the new leader of the pitch-pack. Featuring our superb next generation octave-engine and individual blend controls for dry, octave up and two sub-octaves, Sub 'N' Up is set to deliver flawless octave tones whether you're play... read more
CHECK PRICE ON
Recommend Related Items & Pairings
This is where you can recommend to readers an alternative - or gear that goes with - TC Electronic Sub 'N' Up Octaver Dual Octave Pedal. What gear sounds similar, is less expensive, higher-end or boutique, etc.?
ADD YOUR RECOMMENDATION
Reviews
Trusted musician and artist reviews for TC Electronic Sub 'N' Up Octaver Dual Octave Pedal
4.5
Based on 5 Reviews
Musically Inspiring, Technically Daunting
I've been chasing an elusive sound. A pipe organ type thing. Modulated like a rotary speaker, but bassy. I run with a Strymon Lex which is one of my all-time favorite pedals. And then, I found this thing I didn't know I was missing: the TC Sub'N'Up. The price is approachable to begin with. Christmas deals made it even more so. Cash worries swept aside, I took a chance. What I tripped into is a super-cool, fun-inspiring and insanely musical pedal. This really is an instrument sitting in line with the guitar and it is a blast to play with. What has not been a blast is the "Toneprint" thing. It's gotta be more than a marketing gimmick, but the technical complexity has proven to be a barrier for me. Power-user I am not. I've spent my time playing and have stayed out of the Toneprint rabbit hole. Toneprint aside, I really dig this thing. Like a wah or envelop filter, it takes a bit of noodling to find strike gold with consistency. I've hit some really discordant mud, but this is more a testament to my messy playing and lack of precision than any issue with this cool little box. I dig it! ~m
Way Cool Octave Pedal
I've had this pedal for about 6 months now and am not tired of playing with it yet. Great for Guitar and Bass it can actually give you 2 layers of octave, below and or above the root pitch you play. You have to try it.
4y
over 4 years ago
edited about 1 year ago
Great Octaver Pedal
I don't have a great deal of input here—I use this pedal primarily to thicken my tone a bit. It does have two subs down, one octave up, and a polyphonic and monophonic options (via toggle switch). I have not tested it with my fuzz, but I can only imagine that it will sound fabulous!
Let's briefly talk about the Toneprint feature. I think it is a good idea, and had about an hour of fun with it. I really hope TC throws some more resources at their application's functionality and UI design. It's not very well thought out. It's been on the market long enough where you think it would have been upgraded. The iPhone app is clunky and crash-prone at this point...
The low sub down is nice to have, but it's more than my rig can handle—Mesa Boogie 5:25 and a Vox AC4. Maybe fun with a bass guitar!
that's funny, I've never had an issue with it... and I think its plenty intuitive and feature packed, but the again I use it with the X4
I work for a technology company, so I'm probably a little harsh when it comes to user experience (not that we do it perfect). I'm a bit disappointed that there are only 12 presets available (added since last May!!). It appears you can't just make your own and add them to the app for 'beaming.' Maybe I'm missing someting?
It's really a minor complaint. It's cool that they're even doing it! I'm happy with the stand-alone pedal, sans TP :)
I meant I'd never had an issue with the toneprint software.
Not that good on bass, but great on guitar.
The EBS Octabass is a way better fit for bass - the SubNup is quite lacking the bottom end. But for guitar this pedal is great and sounds way more natural than the EHX POG2. The POG is more synth-like - which is great for what it is. Essentially: no one will ever own ENOUGH Octave-Pedals. :)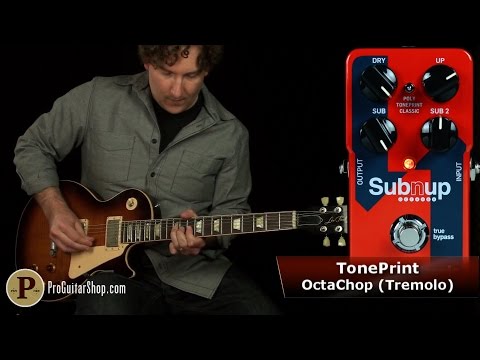 TC Electronic Sub 'N' Up Octaver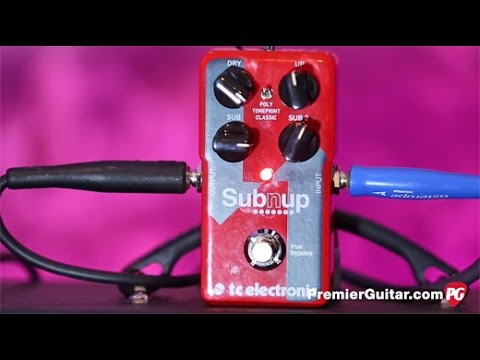 Review Demo - TC Electronic Sub 'N' Up Octaver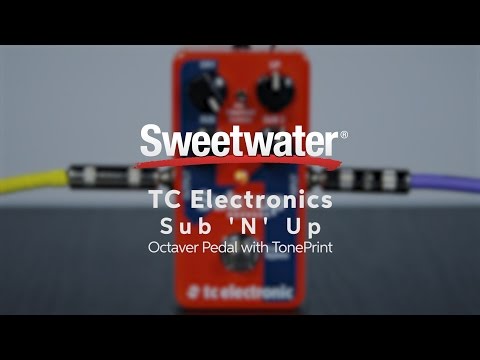 TC Electronic Sub 'N' Up Octave Pedal Demo by Sweetwater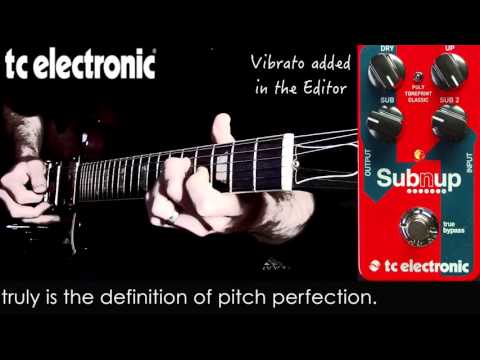 TC Electronic Sub 'n' Up Octaver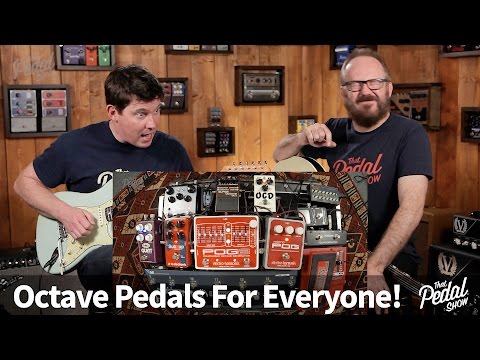 That Pedal Show – Octave Pedals For Everyone!
Description
Sub 'N' Up Octaver is the new leader of the pitch-pack. Featuring our superb next generation octave-engine and individual blend controls for dry, octave up and two sub-octaves, Sub 'N' Up is set to deliver flawless octave tones whether you're playing complex chords or groovy single-note lines. And with the option of adding modulation to the mix via our high-powered TonePrint editor, for spacey ambient octaves, Sub 'N' Up Octaver truly is the definition of pitch perfection.
Popular Harmonizer & Octave Effects Pedals