Focusrite Scarlett 2i4 USB Audio Interface - 1st gen
The Focusrite Scarlett 2i4 is a robust 2 in / 4 out USB recording interface that combines affordability, cross-platform operation, a comprehensive feature set and the best audio performance in its class. It's a perfect match for both the musician ... read more
CHECK PRICE ON
Recommend Related Items & Pairings
This is where you can recommend to readers an alternative - or gear that goes with - Focusrite Scarlett 2i4 USB Audio Interface - 1st gen. What gear sounds similar, is less expensive, higher-end or boutique, etc.?
ADD YOUR RECOMMENDATION
Reviews
Trusted musician and artist reviews for Focusrite Scarlett 2i4 USB Audio Interface - 1st gen
4.5
Based on 36 Reviews
Love the mic-pres. Gives me a great sound for sampling. The compressor is pretty clutch too.
Does what it's supposed to & comes with nice and easy reverb
great for budget would be nice if volume indicators kicked in at lower signal levels too& gave more gradual indication of where the signal level is at rather than simple on off.. last minute warning.. then too loud
I don't have Audio Interface yet, I use my Macbook jack output...
Saight
Honestly, I don't know WTF I'm doing when it comes to recording, but I do know that given all the software that comes with this button laden box, the installs are insane. Be warned, Pro Tools is incompatible with Windows 10. Save yourself some time & anguish. Otherwise, the 2i4 works. ~m
My portable interface.
My portable interface.
I bring the 2i4 anywhere as part of my portable studio. Since it's the largest Scarlett that doesn't require an external power source, you can bring it anywhere and power it with your laptop.
Has an amazing sounding DAC and a powerful headphone amp, and two Scarlett preamps that can run almost any mic with tons of headroom.
Would recommend to anyone looking for a rugged interface with fantastic preamps, latency, and headphone amp.
Easy to use
It works at it should, and a little better. Focusrite´s Youtube have some AMAZING tutorials!
Amazing piece of starting gear for vocals
I always use this when recording vocals. Gets rid of all nasty interference in the background of your mic and sounds crisp and clear.
very good for recording microphones
very good for recording microphones and useful for connecting studio monitors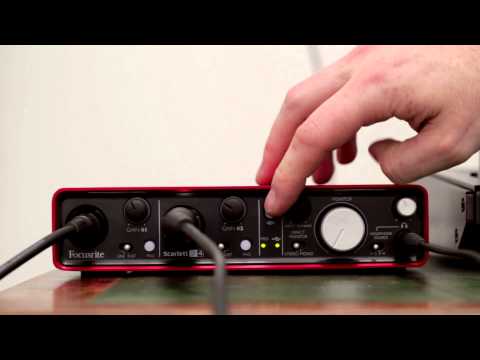 Focusrite // Scarlett 2i4 1st Gen - Audio Interface Tutorial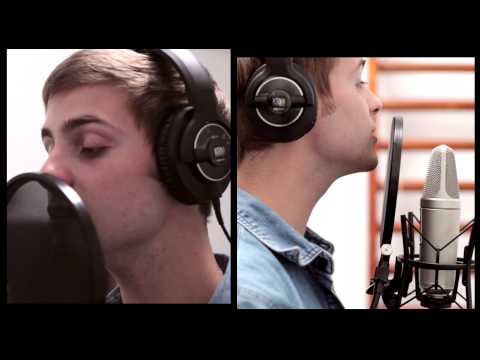 Focusrite // Scarlett 2i4 1st Gen - Audio Interface Promo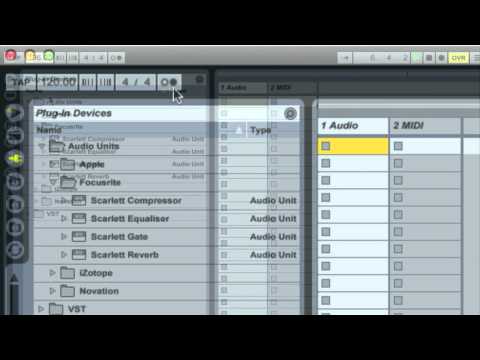 Focusrite // Scarlett 2i2 1st Gen - Audio Interface Tutorial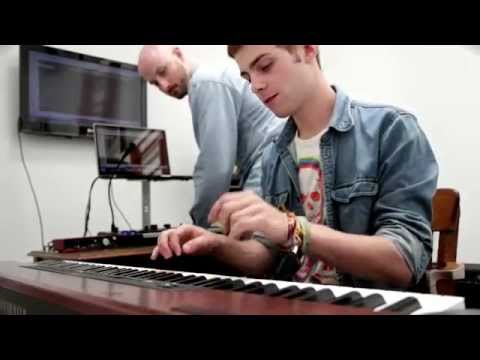 Focusrite Scarlett 2i4 Audio Interface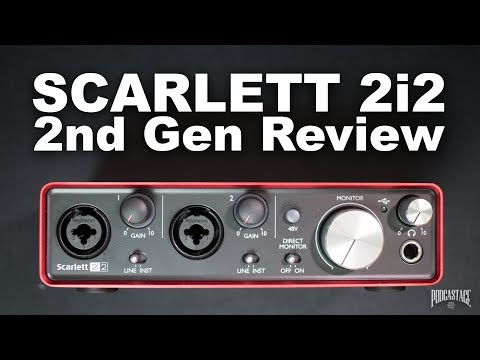 Focusrite Scarlett 2i2 (2nd Gen) USB Audio Interface Review / Explained
Description
The Focusrite Scarlett 2i4 is a robust 2 in / 4 out USB recording interface that combines affordability, cross-platform operation, a comprehensive feature set and the best audio performance in its class. It's a perfect match for both the musician and the digital DJ - and it comes in an elegant, road-ready anodized aluminum unibody case.
Scarlett 2i4 is a great tool for any musician, with its two award-winning Focusrite microphone/line/instrument preamps accessed via universal front-panel XLR/TRS sockets, combined with professional 24-bit, 96kHz conversion, plus class-leading analogue and digital design from input to output to ensure pristine audio quality throughout the signal path.
With its 48V phantom power capability, Scarlett 2i4 is perfect for recording guitar, vocal, or even stereo piano, with high-quality condenser mics. You will love the direct monitoring mode, which removes the latencies associated with listening back to the input signal through the DAW. You can record into the DAW in real time, whilst hearing a zero latency monitor feed from their input sources, controlled by a single knob for easy blending between direct monitoring and DAW playback. In common with other interfaces in the Scarlett series, input level controls feature a novel LED "signal halo" around the knob that indicates signal presence (green) and input overload (red), while a large-diameter silver volume knob gives you full and accurate control over monitor levels at all times, so whether you are mixing your music, or listening back to the track, the levels will always be in your control.
Alongside the two Focusrite preamps are four RCA phono outputs, two of which are also available on balanced TRS sockets. These, coupled with the high-level headphone output and flexible monitoring capability make Scarlett 2i4 ideal for digital DJs. Send outputs 1 & 2 to the main PA and use 3 & 4 for cueing, or send all four to a mixer. The converter performance ensures that the quality of the audio streamed from the computer is sonically superb. An A/B source switch for monitoring either of two stereo output pairs via the high-level headphone output provide everything that's required from a DJ interface.
MIDI input and output are included in Scarlett 2i4, allowing capture of performances with MIDI keyboards and controllers and the ability to play parts out to instruments and sound modules, recording their audio via 2i4's TRS inputs.
Scarlett 2i4 comes complete with an excellent package of software tools to help you get your music down straight away. The latest version of the Focusrite Scarlett Plug-in Suite includes Compressor, Reverb, Gate and EQ in the form of VST/AU/RTAS plug-ins. Focusrite's established Xcite+ bundle is also included, which features Ableton Live Lite (for all your production, performance and compositional needs), Novation's Bass Station soft synth and over 1GB of royalty-free samples from Loopmasters.
Scarlett 2i4 delivers high-quality, 24-bit 96kHz audio to and from both Macintosh and Windows computers with USB 2.0 capability - and it's bus powered so you only need to plug in the included USB cable to start making music.
Note: Includes the Focusrite Red 2 and Red 3 Plug-In Suite (AAX/AU/VST) upon registration of interface. Accurately modeled on the classic Red 2 EQ and Red 3 Compressor, the Red plug-ins let you exploit the sound of the hardware originals, conveniently from within Pro Tools (10 and above) and other audio software.
Specifications
Two natural-sounding Scarlett mic preamps with plenty of even gain
Two newly designed instrument input, designed for seriously hot pick-ups
Class-leading conversion and sample rates up to 192kHz / 24 bit
Super-low latency* for using your plug-ins in real time without the need for DSP
Cue mix switching, with four analog outputs
One headphones output with gain control
MIDI I/O connectivity, ideal for sending/receiving MIDI notes from a Stage Piano
Compact and tough enough to take anywhere
Powered by USB so you don't need to carry a power cable
Includes Pro Tools | First - Focusrite Creative Pack and Ableton Live Lite
All the additional software and loops you need to start recording