PreSonus AudioBox USB 2x2 Audio Recording Interface
The PreSonus AudioBox USB 2x2 USB recording system is an excellent solution for achieving high-quality, professional-sounding recordings no matter where you are. The AudioBox USB is a USB bus-power... read more
A NEWER VERSION EXISTS:
CHECK PRICE ON
The PreSonus AudioBox USB 2x2 USB recording system is an excellent solution for achieving high-quality, professional-sounding recordings no matter where you are. The AudioBox USB is a USB bus-powered audio recording interface loaded with 2 microphone/instrument inputs with 48V phantom power, 2 balanced TRS outputs, and MIDI I/O so you can stay portable without sacrificing your sound. The AudioBox USB also comes with Studio One Artist music creation and production software which has the same platform and intuitive interface as Studio One Pro but with an unlimited track count so you can start recording right out of the box.
PreSonus Audio has won numerous awards for designing quality microphone preamplifiers for all price levels. The AudioBox USB is loaded with preamps that deliver high headroom, low noise, and high gain to give you pure, full, and rich sound. Most USB recording devices operate at a 16-bit sample rate and use converters with dynamic ranges of less than 90dB which gives you a pinched and relatively small sound. The AudioBox USB, however, uses professional-grade analog to digital converters with a dynamic range of 102dB and 24-bit sample rate so that the digital conversion is big, quiet, and musical, making it one of the best sounding USB bus-powered interface on the market.
The AudioBox USB is bus-powered giving you the flexibility you need with no wall warts, line lumps, or power cables. Just plug in to a powered USB port and you are ready to record. The AudioBox USB is housed in an all-metal chassis with metal knobs able to withstand the rigors of travel and your touring adventures. Just toss the AudioBox USB in your laptop bag and mobilize your music creation and production. Whether you're recording your shows, creating a mix on the plane, or writing songs in your hotel room, the AudioBox is ready to go.
24-bit/44.1, 48k USB audio recording interface
2 Class A XMAX microphone/instrument preamplifiers
48V phantom power
2 balanced TRS outputs
MIDI input/output
Powered via USB
Studio One Artist Software:
Elegant, single-window work environment
Powerful drag-and-drop functionality
Unlimited audio tracks, MIDI tracks, virtual instruments, buses, and FX channels
Content browser with convenient sort options and preview player
Automatic delay compensation
Advanced automation
32-bit audio processing
Easy-to-use sidechain routing
Stunning virtual instruments
User-friendly sampler
Most intuitive MIDI-mapping system available
Realtime audio timestretching and resampling
K-System metering
Compatible with any ASIO-, Windows Audio-, or Core Audio-compliant audio interface
Works with key commands from Pro Tools, Cubase, and Logic.
Native Effects 32-bit effects library with 20 dynamics processors, reverbs, modulations effects, amp simulators, etc.
Ampire - Amplifier-Modeling
Auto Filter - Envelope Filter
Beat Delay - Tempo-Synchronized Delay
Binaural Pan - Stereo Panning Effect
Channel Strip - Dynamics Processing and Equalizer
Chorus - Mono/Stereo Chorus
Compressor - Mono/Stereo Variable Compressor
Flanger - Stereo/Mono Flanger
Limiter - Mono/Stereo Limiter
Mixtool - Phase and MS Utility
MixVerb - Mono/Stereo Reverb
Phase Meter phase-correlation analysis
Phaser mono/stereo phaser
Pro EQ 7-band parametric EQ
Red Light Distortion distortion processor
Room Reverb stereo/mono room reverb
Spectrum Meter frequency analyzer
Tricomp 3-band compressor
Tuner instrument tuner
X-Trem mono/stereo tremolo
Four virtual instruments
Impact Sample Trigger Drum Instrument with 32 drum kits by Ueberschall
Presence Sample Player Virtual Instrument with 200 sampled instruments by Digital Sound Factory
SampleOne Sampler Virtual Instrument
Mojito Analog-Modeling Subtractive Synthesizer
Native Instruments Kore Player with 150 instruments
Native Instruments Guitar Rig LE
SOLD BY
AVAILABILITY
REVIEWS
PRICE
* Product prices and availability are updated by Equipboard every 24hrs and are subject to change. Equipboard may receive compensation for purchases made at participating retailers linked on this site. This compensation does not affect what products or prices are displayed, or the order of prices listed. Learn more here.
Reviews
Trusted musician and artist reviews for PreSonus AudioBox USB 2x2 Audio Recording Interface
4.0
Based on 23 Reviews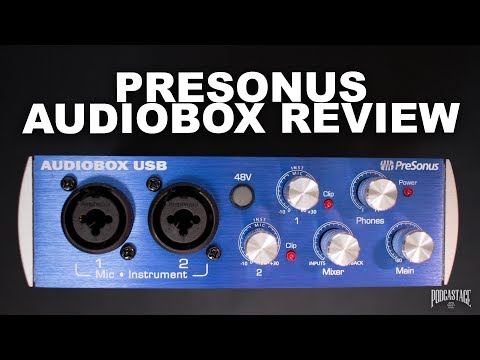 PreSonus AudioBox USB 2x2 Review / Test / Explained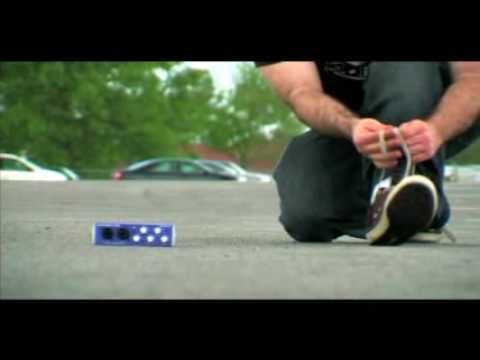 Presonus AudioBox USB 2x2 USB Recording System Overview | UniqueSquared.com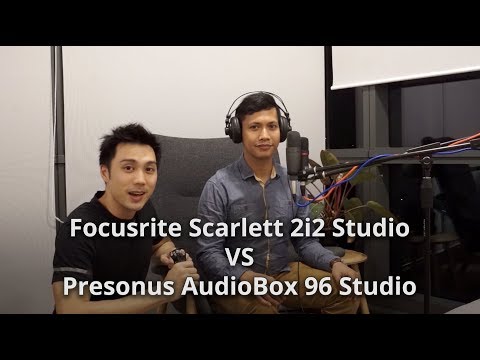 Focusrite Scarlett 2i2 Studio (2nd Gen) VS Presonus Audiobox 96 Studio - Which should you buy?