The original Ditto Looper rocked guitarists with a lust for looping like nothing else. Finally something that was simple, made for guitarists and sounded great. What would possibly be better? Well, how about all of that, plus new, next level loopi... read more
CHECK PRICE ON
Reviews
Trusted musician and artist reviews for TC Electronic Ditto X2 Looper Effects Pedal
4.5
Based on 10 Reviews
Absolutely indispensible
For me there was guitar playing before Ditto, and there is guitar playing after Ditto. I can't imagine my setup without it. Get the X2; the dedicated stop switch and the reverse looping features are brilliant. For the vast majority of guitarists, this is more intuitive than a Boss or Digitech, myself included.
Best looper ever
Looper's are not new however, this is the best looper ever. It is so easy to use, edit, and save loops. Saving loops to compute for other/future use is awesome soon to be replace by TC Electronics Wiretap Riff recorder for this feature. It did replace Digitech PDS-1002 Digital Delay for looping. It is easy to undo and redo riffs and licks. I like that you can use it as a Jam device whether you use your own music, or jam tracks downloaded from TC's website or a song you want to learn from a Mp3 and have the ability to record over it. It was the first pedal I had purchased in 20 years.
Cool looper and funky effects
Helps me practice with out my band and i love going all psychedelic and playing things backwards!
nice and fast
A nice and fast looper that is perfect for loops on the go. It sounds great and it is easy to use once you get the hang of it.
Great for begginers
Its very useful and handy for simple loops. Doesn't provide phantom power.
Transparent Looping and accurate
The best sounding Looper I have used. Looooong looping time. The controls aren't as good as the headrush2 but the looping time and quality make up for it
Easy to use!
Easy loops, extra effects, ability to save loops via USB...this is perfect for you if it's what you need.
Great tool for looping but messes up from time to time.
Some aspects that I really enjoy about this pedal are 1) long looping time 2) simple effects to add at the click of a button (reverse and 1/2 time) 3) simple delete and stop
I have used this pedal of course many times to loop, and my favorite use is mainly the effects. I'll use this DITTO to reverse background soundscapes, producing an eerie dreamy atmosphere.
The one problem I have is that sometimes (and this is rare) the pedal won't delete the loop when I try to delete it. Other than that, I love it!
Good looper
What can you say? It's a looper and that's what it does. It's TC Electronics so the build and quality is superb.
T.C. Electronic Ditto x2 Looper
A little difficult to use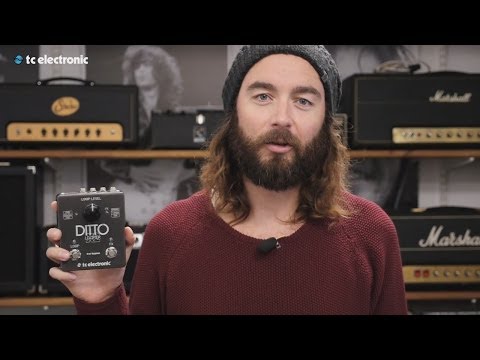 TC Electronic Ditto X2 Looper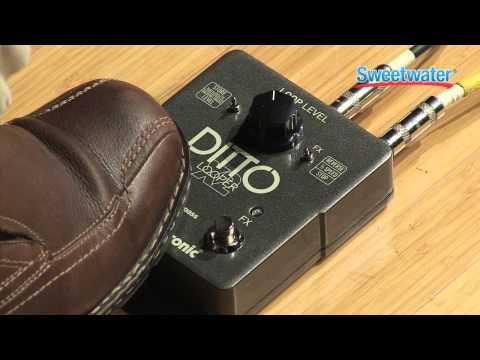 Tech Tip: Ditto X2 Current Loop vs. Backing Track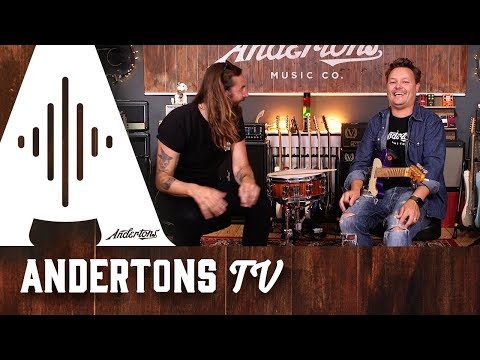 Brand New TC Electronic Ditto Jam X2 Looper Pedal - First Look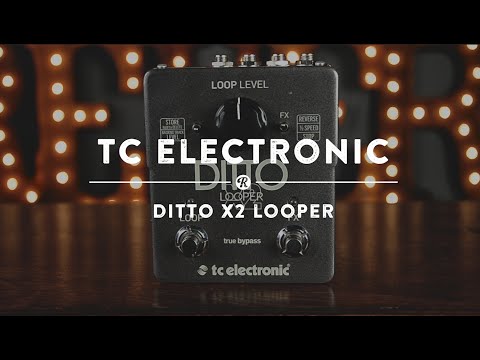 TC Electronic Ditto Looper X2 Pedal | Reverb Demo Video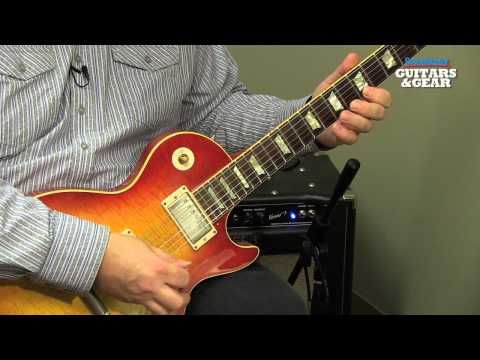 TC Electronic Ditto Looper X2 Pedal Demo - Sweetwater's Guitars and Gear, Vol. 70
Description
The original Ditto Looper rocked guitarists with a lust for looping like nothing else. Finally something that was simple, made for guitarists and sounded great. What would possibly be better? Well, how about all of that, plus new, next level looping features forged from pure awesome?
Guitarists love Ditto Looper with its ultra-simple design and guitar-centric features like true-bypass, analog dry-through, high-quality audio, as well as 5 minutes of looping time and unlimited overdubs. Now with the Ditto Looper X2, you can do all that plus play loops in reverse, half-speed or both at the same time. This can make for a subtle performance or a jaw-dropping show that makes the audience stop dead in their tracks.
There is also a dedicated stop-button. If you have ever tried looping during a live performance then you know the importance of being able to stop the loop exactly when you want to. Ditto X2 lets you use the FX footswitch as a dedicated stop, letting you end things nice and easy.
More Freedom Your loops are a reflection of you. So, to have them trapped in a tiny box just doesn't make any sense. Now, you are free to export your loops and work with them in a DAW of your choice, or you can import loops and even backing tracks to and take them to gigs.
StarJam and JamTrackCentral So, what's cooler than looping? Looping with the stars! StarJam allows you to do just that! TC Electronic collaborated with a stable of super guitarists and bassists, including Steven Morse, Divinity Roxx, Guthrie Govan, Steve Stevens, Paul Gilbert and more providing you with loops for practice, inspiration and having fun - free of charge. TC Electronic also collaborated with JamTrackCentral to give you a package of some of the best backing tracks available. The tracks are expertly recorded, feature solos by top guitarists and - best of all - they're free of charge when you buy a Ditto X2.
Specifications
Made by guitarists for guitarists
Loop FX (Reverse and ½ speed)
Import/Export loops from PC/Mac
Backing Track - perfect for solo practice and live performance
Stereo In/Out
Undo / Redo function
Unlimited overdubs
Audiophile-approved 24-bit uncompressed high-quality audio
Dedicated Stop/Clear footswitch
True-bypass and Analog-Dry-Through
5 minutes of looping
DC adapter sold separately