Recommend Related Items & Pairings
This is where you can recommend to readers an alternative - or gear that goes with - Fender Frontman 212R 100-Watt 2x12-Inch Guitar Combo Amp. What gear sounds similar, is less expensive, higher-end or boutique, etc.?
ADD YOUR RECOMMENDATION
Reviews
Trusted musician and artist reviews for Fender Frontman 212R 100-Watt 2x12-Inch Guitar Combo Amp
4.0
Based on 15 Reviews
very great amp
honestly out of all the amps ive used and owned (marshalls, peaveys, orange, boogie etc) this is by far my favorite amp. it has 3 channels, clean, drive, and more drive. it comes with a ab switch pedal. the clean channel is very clear yet can be a bit hard to turn it down for late night jams. what surprised me the most was how clear and brilliant the distortion channels are. fender is not a company praised by their drive channels but when you set the drive to 5 or 6 volume to 4 bass to 7 mids to 5 and treble to 4 you can easily compete with any super lead amp ever made for you metal guys :) the only problem ive found with this amp is that the treble is boosted so high that you almost have to turn it all the way down to get that super fat sound... which is true with most fenders
great!
so weird thing i have one of these amps but in a weird way. I have a fender FM212r.....but at one point of time someone had took out the speakers and put in the fender 2 Special Design 12" drivers and redid the chassis in red leather. nice leather haha
Lovely clean channel
REALLY REALLY good clean sound. Overdrive channel isn't that good and if you want to sound good you have to buy an overdrive pedal
A great and very loud amp.
This Chinese-made Fender has been my main stage workhorse amp for the past six years. Great features, extremely loud, and pretty great tones, for a non-tube amp. She has been fantastic, but only recently started making a steady crackling noise whenever a guitar cable is plugged in. I have electronics geek-friends checking her out now, but I guess I should have spent a few hundred more for a USA-made rig. But for $300, I got some good use out of her!!
Great clean tone
The clean tone on the Frontman 212R is beautiful, and highly compatible with my single-chain pedalboard. I've found that with the right amplifier settings, I've been able to avoid using a boost pedal or compressor, because the sound is clear and round. Had a few troubles here and there trying to get certain tones with the drive settings on the amp; the drive will bring up mids and gain by a lot if you want it to, but it's hard to keep the attack.
Variada distorsión, no es pretencioso pero si confiable.
Ideal para tocatas en locales, no uso la distorsión pero no me molestaría usarla cuando no tengo mis pedales cerca. Tiene dos niveles de distorsión que hacen de este un amplificador versátil pero con un leve déficit de presencia o ataque.
Alcanza un volumen altísimo, lo ocupo en 2 y ya suena como cañón.
cool
super loud and a good clean channel. drive channel isn't the best but that's where the big muff comes in nah mean?
Good amp compared to the price.
To be a low rate amplifier, the Fender Frontman 212r stands out for its beautiful clean sound. Equipped with 2 speakers of 12 inch each you feel the 100W power. I higly recommend it to a begginer/intermedium guitar player who wants to have his first amp and doesn't have a huge wallet to spend his money on a 100% valve powered amplifier, i used it live and i can tell you that this amplifier do his job very well! I gave 3 stars because the overdrive isn't good as the clean (It doesn't respond very good when you want to clean up the distortion with the guitar volume knob), if was not for the extra features (Spring Reverb, Mid Contour button and More Drive) i would have given it one less star.
If you want to see an indepth review about the features do not forget to see the video link down here (It have subtitles on English)!
https://www.youtube.com/watch?v=ocXDqmvh5ek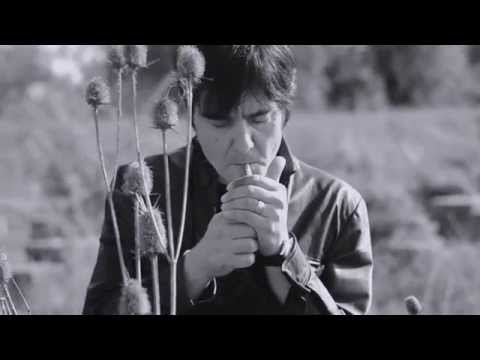 Instant Karma - Pre možda dan ili dva (Official Videoᴴᴰ)
Fender frontman 212r Review Español (English subtitles)
Add Details
Help add a description of Fender Frontman 212R 100-Watt 2x12-Inch Guitar Combo Amp
ADD DETAIL
Popular Combo Guitar Amplifiers