Makes programming FM sooooo easy
Yamaha have truly tried their best making FM easy to programme this synth, I do not own any other FM synths but from what other FM synths I've seen such as the original DX7 or volca FM the tiny screen and single data entry slider is not enough and seems a nightmare for programming FM but the incredibly useful proper screen and 4 data entry 'sliders' (which being honest needs a bit of getting use to) makes programming FM much easier than it normally is. 8 voices is more than enough normally but as it has mini keys sometimes whilst playing really big chords your fingers can slip and steal voices and to be honest I would of liked a larger keyboard and full sized keys would be preferable but I don't mind the mini keys too much and quickly got used to them. The inbuilt looper is really useful and great fun and the in built effects are surprisingly useful and good quality too. Some people complain about only having 4 operators but as my first FM synth its a great starting point and you can still get deep FM sounds with 4 operators.
The best thing this side of a DX7
The Reface DX is:
1) The best way to get into hardware FM synthesis on the market. 2) The easiest to edit hardware FM synth there is, by a long shot. 3) The best 4-operator FM synth ever made. 4) An amazing ultra-portable tool, like all Refaces.
I can't speak enough praises about this synth. As a complete package it might be my favorite synth I've ever owned. If you're at all interested in hardware FM, get one ASAP.
.
pretty decent synth on the cheap
needs 2 more operators though... and its not like a used DX7 is expensive, they made SO many of them
Little great synth
Great for eighties musicsets, when FM synthesis dominated the world
3y
almost 3 years ago
edited almost 2 years ago
Not as powerful as DX7 but more intuitive
Like the summary says, I miss the extra two operators that a real DX7 offers. That said, its way easier to program patches into this thing and its more convenient all around. It runs off of batteries (though it dies quickly), has good I/O, acts as a MIDI controller, and the speakers are actually pretty nice. I wish the keys weren't so dang tiny and that they were full depth. I also wish that it had a programmable mod wheel. It does allow for sustain pedals to be used which is nice. Definitely well-priced
Almost
Just wish it was a 6 operator reface its nearly fulfilled my gap for an fm synthesiser.
its not like DX7es are expensive
cool!
I really like the sound and simple control, I'm happy with this synthesizer)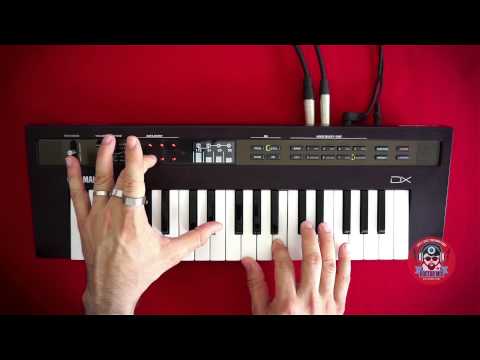 Yamaha Reface DX In Action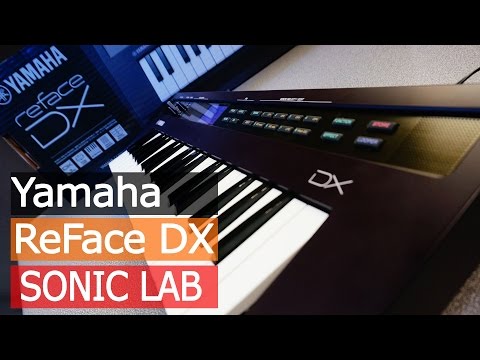 Sonic LAB: Yamaha ReFace DX Synth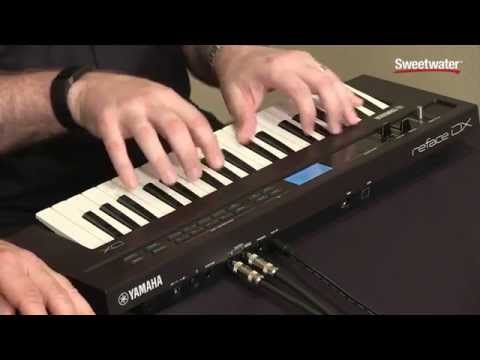 Yamaha Reface DX Synthesizer Demo by Sweetwater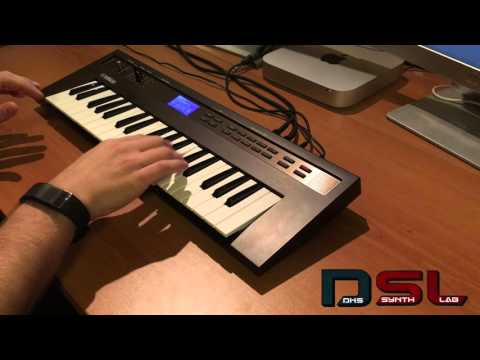 Yamaha Reface DX [PERFORMANCE] | No Talking |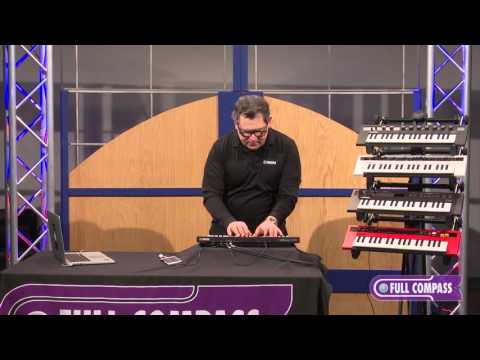 Yamaha reface DX 37-Key FM Synthesizer Demo | Full Compass