Recommend Related Items & Pairings
This is where you can recommend to readers an alternative - or gear that goes with - Watkins Copicat. What gear sounds similar, is less expensive, higher-end or boutique, etc.?
ADD YOUR RECOMMENDATION
SOLD BY
AVAILABILITY
REVIEWS
PRICE
* Product prices and availability are updated by Equipboard every 24hrs and are subject to change. Equipboard may receive compensation for purchases made at participating retailers linked on this site. This compensation does not affect what products or prices are displayed, or the order of prices listed. Learn more here.
My main Echo
I use it on all my recording and live gigs... I plug everything in and go to my loopers... and then my amps cool stuff for a one man band gig...
I miss my copycat, what a great piece
One of the things i'll never sell...
Amazing tone, but with obvious age related flaws
This box has genuinely one of the most crisp, and genuine analog delay tones I've ever heard. It may be basic, and noisy, but those are all part of the fact that it was made fifty years ago. The footswitch also adds a practical element.
you have a copycat? which version? tube or solid state?
Solid state Jim, unfortunately, still good though
Character
A Super Noisy Machine that I fall in love every time I switch it on, even if a vintage tape it brings that kind of color that was just missing before.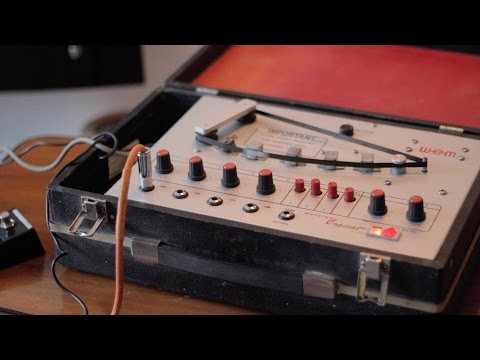 Watkins WEM Copicat 60 Second Demo IC-300
Popular Effects Processors