Line 6 M5 Stompbox Modeler Guitar Multi Effects Pedal
Supercharge your pedal board with a single stomp!
The Line 6 M5 Stompbox Modeler is a "super-stomp" that gives you access to one of over 100 coveted effects at at time with a footprint the size of a standard pedal. But M5 is also different - it... read more
CHECK PRICE ON
AS FEATURED IN
Reviews
Trusted musician and artist reviews for Line 6 M5 Stompbox Modeler Guitar Multi Effects Pedal
4.5
Based on 21 Reviews
VERY PSYCHEDELIC WOWOOWOWO
Laziness to write about it. Oh shit, 40 characters LALALALLAALALALLALALALALALLALALALALALALLA
A review is not mandatory :)
Hello man , i can talk with you ? don't have my bass in equipboard.com
If you have feedback about something Equipboard related let's chat in the forum :)
Jack of all traits, master of none. . . with some issues. . .
Awesome as far as the quantity of features, many of them being good to great quality. Delays are fantastic, Modulations and filters are great. Good verbs. Distortion, & comp aren't great, even without the noise problems (which I have a fantastic rant on below).
Which brings me to the noise issues:
My fast qualm with this pedal, is the fact that it converts all your signal to digital and back-- no true bypass-- buffered-- etc. It causes 60 cycle hum sounds if placed in certain types of effect loops. Not overly a huge deal, but the pedal didn't like my fender supersonic or mesa mark 5:25 loops, due to the digital signal conversion. I also think this conversion adds to the noise issue-- which is pure speculation.
Also, I get a large amount of buzz from the unit, especially when using the drive functions-- which i avoid anyways. The gain and volume knobs act like noise levels and only make the pedal buzz louder, and louder. The buzz is also there in bypass and using non-drive effects. I've tried several power adapters, batteries, a new line 6 adapter plugged into a power conditioner, as well as a gig rig generator, and voodoo lab power supplies -- and still can't get rid of the noise. I've looked at the pedal myself (I'm an electrical engineer), and sent the pedal back to be looked at from the store I purchased it from, and cleaned the board and internals with circuit board cleaning spray and it looks/works/functions as it was meant apparently according to everyone who's looked at it.
Strictly opinion: [ Pedal needs a switcher to be used in my opinion, so you can minimize the damage from the buzz. The lack of true or buffered bypass and the excess of noise created in the ASP to DSP back to ASP (ANALOG--> Digital--> Analog).]
Well... sorry about the rant, but overall this is a decent pedal to use as a multi-tool on a smaller board, or as a Swiss army knife to get you by for live tones.
Also, works well with basses as a side note.
Genius
Has all the sounds from the Line 6 modeller pedals. But 24 presets into a much smaller footprint with a display. As with all modelling FX, some sounds are more useable than others. But all the DL4/MM4 sounds are here. Superb. Have gigged one for 6 years with no problems.
Good for modulation and time-based effects
The modulation, reverb and delay effects on the M5 are amazing. Take a look at the octo reverb, the particle reverb, the volume swells, the synth modes. It's a really impressive pedal on that front, but the distortions and overdrives really let it down. Not bad on the compression front though.
5y
over 5 years ago
edited about 2 years ago
Nice wildcard to try effects, sadly Line 6 never gave firmware updates to make it better
I had this unit for a short time with the purpose of testing different effects. That was during a transition period between my projects which led me to touch a little of my rig configuration.
The distortions have some character but are still sterile, while I found no sweet spots on the reverbs and the delays may be fine but I gave those little consideration due to being covered there with other pedals there, I took advantage on the possibility of trying different filters due to my idea of getting into wah or whammys, which I've never had a good relation with but started to have some interest on.
The pitch glide turned to be nice for me, and with the expression pedal you can choose different kind of configurations that refines subtle tweaks that you can't make on the original Whammys. I ended with a Whammy 4 after making this my favorite application of the M5 and I must tell that between the two things I've just chosen the Whammy mainly for a matter of footprint on my pedalboard (the Whammy 5 may offer a definitively better behavior about the polyphonic tracking).
Most modulation effects sound very clean and with some lack of texture/depth –as happens with most digital modulation effects– but I really could make myself the idea of buying the unit again to stick with it if someday they upgrade its firmware to allow setting the modulation effects' rate in ms/BPM as it's already possible with delays. By now I just have to cross my fingers about finding a Guyatone Ultrem or maybe getting a Strymon Mobius just for this tiny feature they had and the M5 lacks of. I have other advanced ideas they could perform with firmware updates, but with that basic point I would just give my bucks away for it again.
Easy and nice effects
Im not the ¨ohh i need 50 effects¨ kinda guy. i use max 3 effects. And thats in the studio. This little multi effect does it for me live. It sounds nice. Its built like a boss pedal. And its easy to use. Sometimes i up the same and use 2 with different effects. If you do this remember to label the pedals ;)
La navaja suiza
Todo Line 6 dentro de un solo pedal. En un futuro me gustaría agregarle un pedal de expresión para expandir las posibilidades. Ideal para tener un primer contacto con algunos efectos raros antes de adquirirlos.
Everyone who has one says it's their "Swiss Army knife"
And it is! Love the delays, reverbs, and tremolos in this. very nice to have
Compact
Delays and reverbs are great and very precise thanks to the Tap tempo. Modulations are very good. Distortion not so good, but some fuzz and some overdrive are useful. You can save presets, use MIDI command or plug an expression pedal.
Really flexible, great modulation effects
I picked this up to replace what used to be three separate modulation pedals. The thought process was, "okay, maybe having one pedal that can do everything will save some space and give me more flexibility." So far it's lived up to that!
The modulation effects sound great. I'm particularly a fan of the barberpole phaser (so good for buildups). Lots of cool delay models that sound really great, too! I haven't messed with the distortions, but they're supposedly not bad.
That said, these are the same algorithms Line6 has been shipping for over a decade, now, and I really think some of them could use an update. The pitch tracking on this thing is pitiful. It can barely track a single monophonic phrase with any accuracy, and that kills a lot of otherwise cool features on it :(
I'd love to see this thing be just a tad bit smaller, too, as it doesn't fit the normal pedal form-factor at all and is easy to accidentally stomp on if you put pedals above it!
Overall, though, I am happy.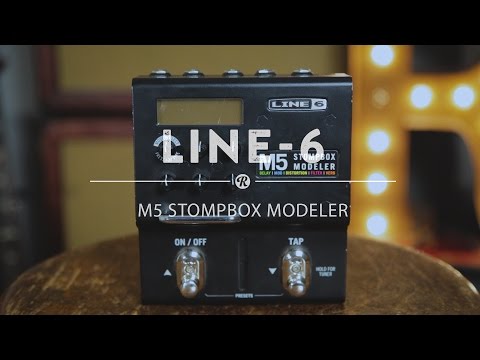 Line-6 M5 Stompbox Modeler | Reverb Demo Video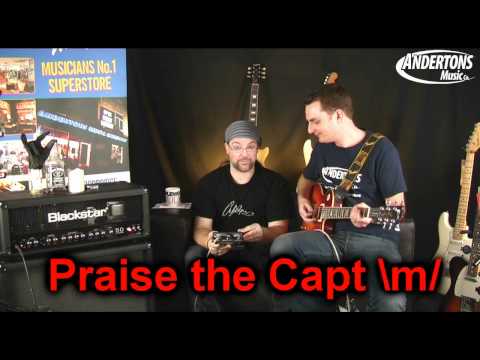 Line 6 M5 Stompbox Modeler demo
Line 6 M5 Review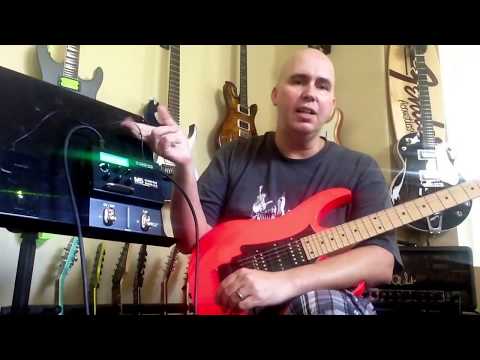 The Line 6 M5 pedal. You might be missing something cool.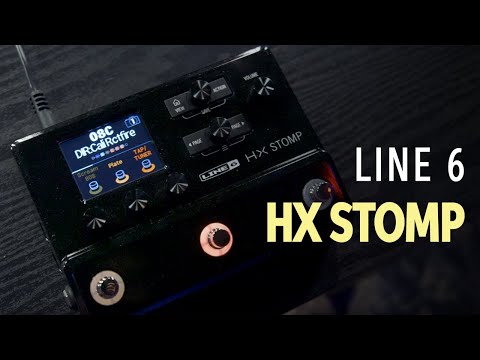 Line 6 HX Stomp Guitar Multi-effects Processor Demo
Description
Supercharge your pedal board with a single stomp!
The Line 6 M5 Stompbox Modeler is a "super-stomp" that gives you access to one of over 100 coveted effects at at time with a footprint the size of a standard pedal. But M5 is also different - it's designed like a Swiss army knife to carve out sonic creativity one brilliant effect at a time. Dare to inspire and be inspired with its 100 gain-defying distortions, lush choruses, scintillating reverbs and many other kinds of expressive effects.
Instantaneous additions
Why buy another pedal every time you'd like a little extra spice? M5 is your buddy who's got the garage filled with half a century's worth of modern and vintage effects. But this time he'll loan out anything from the collection and never ask for it back. From the classic and timeless to the bold and esoteric, M5 has got you covered. Your instant stockpile is robust, easily switchable and well known - many of the effects are from DL4 Delay Modeler, Verbzilla and other famous Line 6 pedals.
M5 costs less than one good single effect pedal, features an easy-to-read screen, and is infinitely customizable.
Specifications
Less is more - compact size is no bigger than one large single effect pedal
More is more - over 100 of the most popular pro-quality effects seen on pedal boards around the world, delivered one at a time
Stompbox simple - you didn't have to learn a new language for your old favorites, why start now?
Totally pro - fully stereo, MIDI capable, expression pedal option, tap tempo and much more