HyperGravity Compressor is the missing link that will take your tone from good to great. Featuring no less than three amazing compression modes; including a state-of-the-art multiband compressor, a cool vintage compressor, plus endless compression... read more
CHECK PRICE ON
AS FEATURED IN
Recommend Related Items & Pairings
This is where you can recommend to readers an alternative - or gear that goes with - TC Electronic HyperGravity Compressor. What gear sounds similar, is less expensive, higher-end or boutique, etc.?
ADD YOUR RECOMMENDATION
Reviews
Trusted musician and artist reviews for TC Electronic HyperGravity Compressor
4.5
Based on 5 Reviews
Versatile Comp
This comp is like having 3-in-1 at any given time. Of particular interest is the way they utilize their tone print technology to give the user the ability to really shape their tone. In my experience, multi-band compression is king for bringing out the sweet spots, and this lets you do just that. The second most useful feature is the blend knob which allows for parallel compression; a great way of letting the natural tone fill out the signal. One down side would be that the number of options tends to slow down the process of getting your tone set. For the price, this is a good one to have on hand.
A studio compressor in a stompbox.
The versatility and the quantity of controls of this compressor, together with its high end quality, make the HyperGravity, IMO, the best guitar compressor in a box. The only cons are the price, a bit higher than other good and simpler compressors, and the complexity, for guitarists not used to studio compressors.
Toneprint editor = A very versatile Compressor
The two preset modes sound great on this compressor, but it's the ability to create your own presets using the Toneprint computer software which make this pedal stand out from other comp pedals on the market. Your self made presets can be sent and stored on the pedal via USB in no time at all. There is also a growing library of free Toneprints to choose from on the TC Electronic website. Multiband compression is definitely worth experimenting with. It seems you could make a suitable compression preset for any musical scenario / instrument once you get a grasp of how to use the software editor. One thing which could be improved is that the instruction manual doesn't go into too much detail about the Toneprint editor. I would welcome some tutorial videos for the software as there currently isn't much online and there are a lot of parameters which can be tweaked. It's quite a new product though, so I'll be keeping an eye on Youtube in the coming weeks. Other than that it's a great tool and pretty inexpensive.
Class A compressor
TC Electronic for a mainstream brand, really come at effects from a new way and this multi band compressor in a peddle brings something you'd only find on plugins or racks. Ofcourse its missing individual parameters for each band which would've been cool but not complaining.
Everything and the kitchen sink
The default modes on this are not at all bad, but there are greater things to be had with this box. The toneprint editor is way too complex for average guitarists, but the rest of us can enjoy perfectly customised compression, painstakingly tailored to suit our gear and our playing.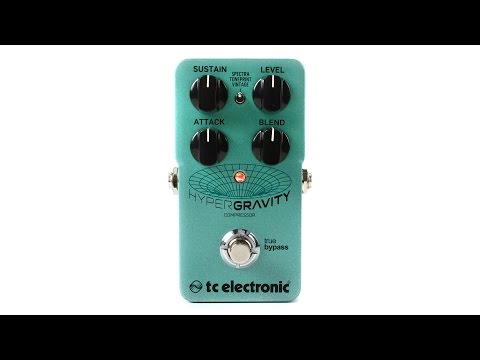 TC Electronic HyperGravity Compressor Pedal with TonePrint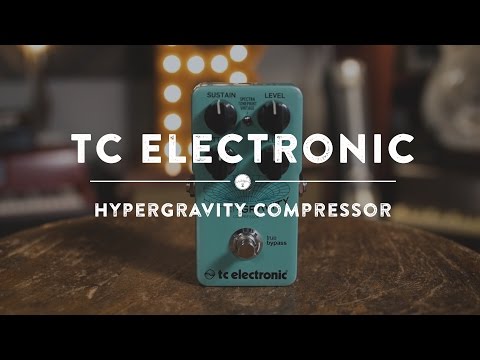 TC Electronic Hypergravity Compressor | Reverb Demo Video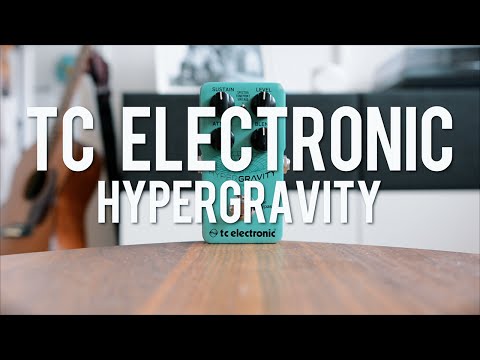 TC Electronic Hypergravity Compressor (demo)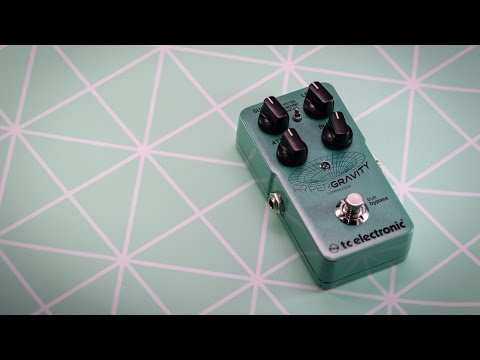 TC Hyper Gravity Multiband Comp - IN DEPTH Review
Description
HyperGravity Compressor is the missing link that will take your tone from good to great. Featuring no less than three amazing compression modes; including a state-of-the-art multiband compressor, a cool vintage compressor, plus endless compression combinations through TonePrint. HyperGravity Compressor is the key to getting that much desired pro tone with even dynamics. Kick it in and be prepared to shine!
Specifications
Studio-Quality Multiband Compressor
Vintage Mode for classic stompbox compression
TonePrint enabled
True Bypass
Compact design
9V/100mA
High quality components
Popular Compressor Effects Pedals