The Foundation
I own the JHS Morning Glory version 4, and have been using a version 3 for several months now; this pedal stays on almost all of the time. I usually prefer more gritty/crispy drive tones, but I kept this pedal because it really excels at bringing brightness and touch of grit to one's tone like nothing else does. It sounds very natural at low gain, winding it up sounds more like a smoother, much more transparent tube screamer, which isn't really all that exciting.Using the V4's gain switch, it's a little more crisp and sustaining. Don't worry, if you liked the last MG, you'll love the new one. The output volume is more usable, and the gain switch adds flexibility. All the original tones are here along with some dirtier ones. Issues? I like to have access to the bright cut switch, and now that it is on the side of the pedal, it is hard to quickly flick it as before. Also if you have the pedal in high gain mode, and turn the gain past 3 o'clock, you can hear this dirty, almost digital sounding scraping noise in the background, that decays in a very unnatural fashion. I thought this was just my pedal, but after listening to the JHS demo, I heard it there too, and there were careful not to turn up the gain past 2 o'clock. Now for what I use it for, I never have to go up there, but in care you were planning on using the MG for higher gain, you have been warned. On bass Like the V3, the V4 excels on bass adding compression, clarity, and light grit without losing low end. The gain problem isn't really an issue for the bass user, so the only issue that remains for bassists is the price and the bright cut switch location.
Best transparent OD on the market
For tone purists. For when you don't want to alter the tone of your amp at all, but want to drive the front end harder to push the amp further into natural overdrive.
Simply the best
The best transparent overdrive I have played with. Has a unique sound and very flexible to play differente styles and genres. This is perfect to play arpeggios and not sound distorted but clear and hard. Love this pedal.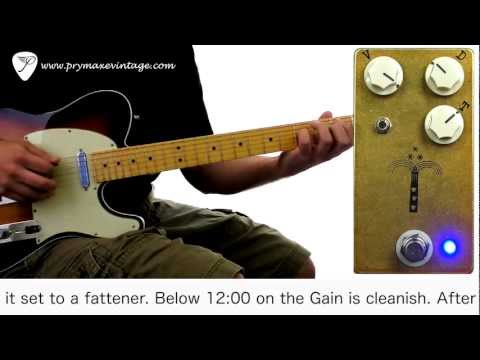 JHS Pedals Morning Glory Ovedrive