Overdrive Pedal with Clean Boost, Overdriven Tones, and True Bypass read more
CHECK PRICE ON
inspired by TS9
Inspired by TS9, the "clean" setting makes the difference.
Great For Clean Boost
I love the clean boosts I get from this thing. The only downside is that, in my opinion, the more it goes into pure overdrive territory, the weaker the tone.
its a TS9 with a blend control, if you are blending all of the OD out its basically acting as a clean IC-based boost with a mid hump... there are lots of better ways to achieve that, but whatever floats your boat
Man Do I Want one of These
I borrowed one from a friend, and he was about ready to break into my place to get it back. I know why; its as if the pedal splits your output, making channel A overdriven and channel B clean and compressed. Its like you're jamming with yourself; one clean and one distorted. And you can play with the blend, as well, making the attack more distorted than the decay, or vice-versa. Amazing pedal.
Awesome Overdrive
I love this overdrive so much. And it is so much cooler because you can blend in the clean as well. Great feature, great pedal!
The key to my thick-ass acoustic tone for Ghostwitch
Offers great signal boost and I love being able to blend the clean tone in with the fuzzy shit. This is the magic bullet.
5 Minutes with the Voodoo Lab Sparkle Drive - Pedal Demo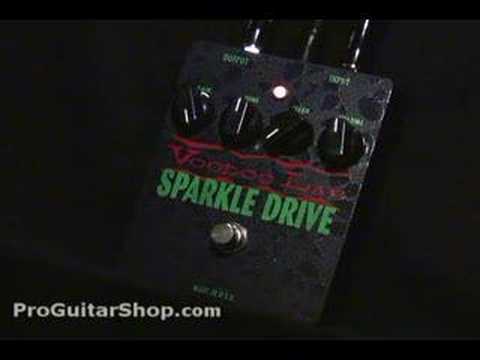 Voodoo Lab Sparkle Drive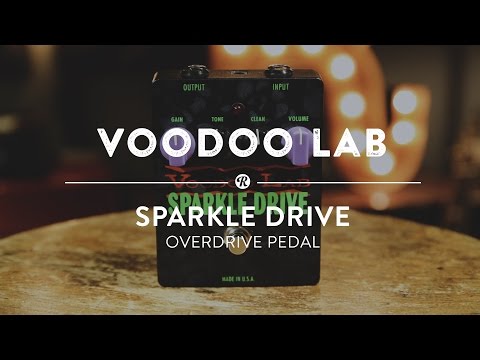 Voodoo Lab Sparkle Drive | Reverb Demo Video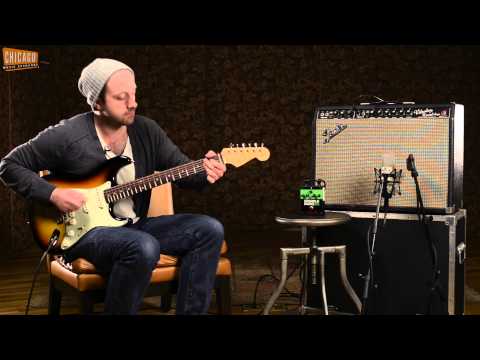 Voodoo Lab Sparkle Drive Mod Pedal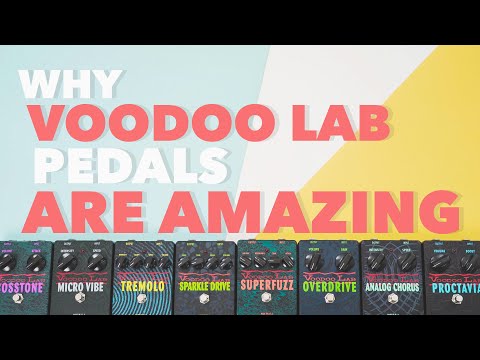 Why Voodoo Lab Pedals Are Amazing
Description
Overdrive Pedal with Clean Boost, Overdriven Tones, and True Bypass