Housed in a beautiful powder coated Blue 16ga. steel enclosure, the dual-channel Full-Drive 2 Mosfet gives you the best of both worlds. The first channel is the Overdrive Mode, capable of clean boost or non-compressed overdrive or choose light to ... read more
CHECK PRICE ON
A very tweakable TS808 clone. It pushes my AC15 nicely. It stays transparent and the boost switch is essential.
Workhorse Overdrive
I've had my Full Drive 2 Mosfet for about 8 years now. It's been a constant tone in my arsenal for about that long as well. Not only is it durable, but it offers quite a bit for diversity of tones with the switches that are on board - making it the perfect overdrive pedal for a number of different settings/genres.
Full disclosure - I'm looking to sell mine. But not because of dissatisfaction, just ready for some new gear and need the $$ to finance that endeavor. It's been a terrific 8 years with this on my board. Would still recommend it to anyone looking for an overdrive that gives you some great options all in one pedal.
Nice!
This pedal combines classic rock with pop rock, like I've never heard before. This overdrive made me change the kind of music that I write. It's easy to control and still has a lot of nice features!
Super sensitive!
Responds ridiculously good to your attack
6y
over 6 years ago
edited about 2 years ago
FD-2
One of the best Overdrive & Dist. pedals ever made...
It is located in the 1st rack and is controlled with the Ground Control. Used for almost all songs as the main overdrive pedal, great sound.
Great blues/rock sound with a TS like taste
Very useful pedal. I combine it with OCD to achieve a gorgeous sound to lead guitar solo. It's nice to chord word and strumming, with low gain for me. I use it on FM and Mosfet to clearer sound than vintage. As a clean boost i heard good comments but i don't use it at all. Well, we know that itá a classic pedal!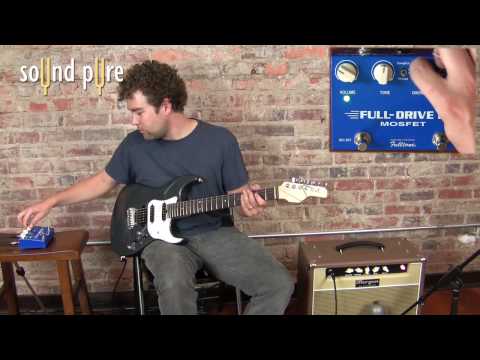 Fulltone Full Drive 2 Mosfet Pedal Demo at Sound Pure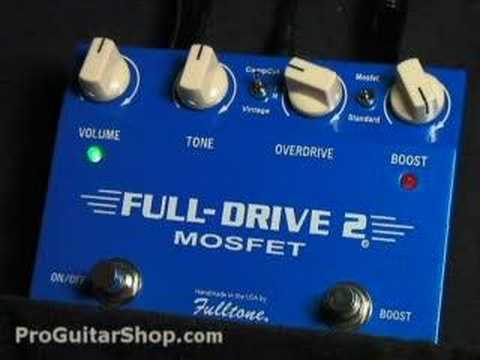 Fulltone Fulldrive 2 MOSFET - Part 2 Stratocaster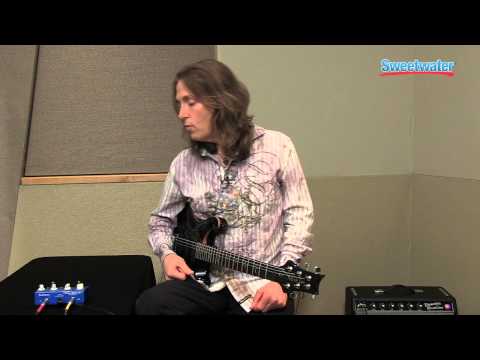 Fulltone Fulldrive2 MOSFET Overdrive Boost Pedal Demo - Sweetwater Sound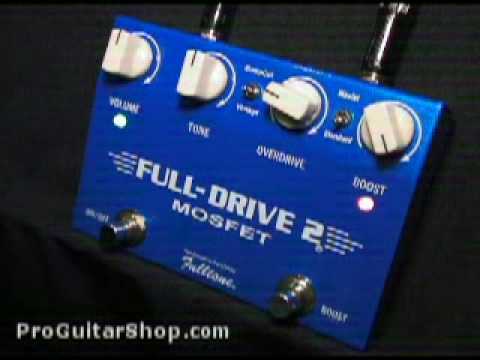 Fulldrive 2 MOSFET - Part 1 Les Paul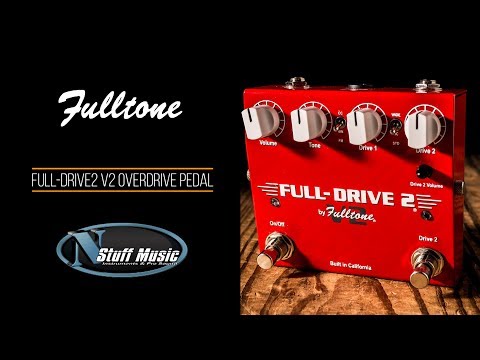 Fulltone Full Drive2 V2 Overdrive Pedal How-To
Description
Housed in a beautiful powder coated Blue 16ga. steel enclosure, the dual-channel Full-Drive 2 Mosfet gives you the best of both worlds. The first channel is the Overdrive Mode, capable of clean boost or non-compressed overdrive or choose light to medium softer overdrives all while retaining your guitar's original tone. The Tone knob is a very effective presence control that can smooth out or add upper harmonics. The second channel is the "Boost Mode" with its own separate distortion control for medium to higher gains with a more singing violin-like sustain!
One mini-toggle lets you choose between a "Vintage" FD2 sound with mid-heavy tones that cut through the mix and "FM (flat-mids)" for a more natural, transparent sound that works awesome with a Strat's neck pickup.
The other mini-toggle lets you choose between Mosfet and Normal clipping modes. Normal mode is even more asymmetrical, sweeter and more open, with no "blanket" over the sound.
And, of course, the FD2-Mosfet features super-bright LEDs and Fulltone's exclusive "no-thump/no-pop" True Bypass switches. We are the first to offer a switchable "Boost" Channel in an overdrive and the first only to manufacture our own Super-Duty 3PDT footswitch allowing True-Bypass plus LED.
Chosen by Guitar Player Magazine readers as one of the "top 50 effects ever!"
Specifications
Offers clean boost and overdrive via two channels
Durable, 16-gauge steel enclosure
Volume, Tone, Overdrive, Boost controls
Selectable Vintage/CompCut and MOSFET/Standard modes