The new Xotic SP Compressor offers the same OTA (operational transconductance amplifier) technology used in what many guitar players consider the best compressor ever, the Ross Compressor. The SP Compressor has superb tone quality featuring a wide... read more
CHECK PRICE ON
AS FEATURED IN
Recommend Related Items & Pairings
This is where you can recommend to readers an alternative - or gear that goes with - Xotic Effects SP Compressor Pedal. What gear sounds similar, is less expensive, higher-end or boutique, etc.?
ADD YOUR RECOMMENDATION
* Product prices and availability are updated by Equipboard every 24hrs and are subject to change. Equipboard may receive compensation for purchases made at participating retailers linked on this site. This compensation does not affect what products or prices are displayed, or the order of prices listed. Learn more here.
Reviews
Trusted musician and artist reviews for Xotic Effects SP Compressor Pedal
4.5
Based on 22 Reviews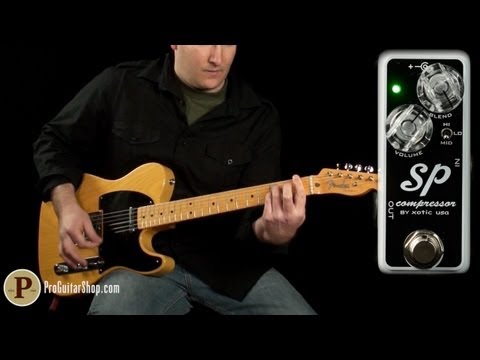 Xotic Effects SP Compressor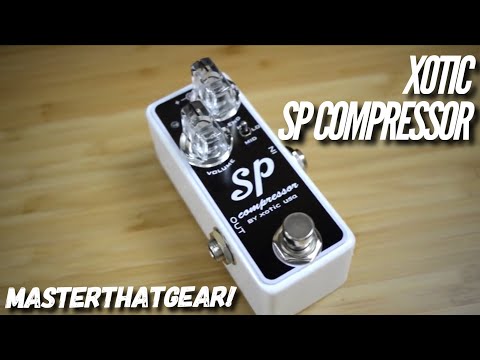 SP Compressor by Xotic USA In-Depth Pedal Demo - MasterThatGear!
Description
The new Xotic SP Compressor offers the same OTA (operational transconductance amplifier) technology used in what many guitar players consider the best compressor ever, the Ross Compressor. The SP Compressor has superb tone quality featuring a wide variety of compressor tones from vintage to subtle to modern and more. It's super flexible and features a dry blend knob, up to +15dB of boost and an internal dip switch for attack control. This compact design is a powerful tool for working musicians. True bypass for eliminating any signal interference when switched off. Can be used with AC adaptor (optional) or 9V Battery.
A simple and versatile compressor good enough for the likes of Steve Lukather, Oz Noy, Michael Thompson and more.
Tech Specs
Popular Compressor Effects Pedals