Realtime delay change with an analog pedal.
Here's something new in true analog delay pedals, the Ibanez Echo Shifter (ES2). Along with the expected Feedback, Mix, and Depth knobs, the Delay Tim control is on a fader. This, along with a pair of d... read more
CHECK PRICE ON
Versatile Noise Maker
This pedal is a standout because of several features. The first being the tap tempo, and the next being the control of the parameters. First of all, I bought this on account of its tap tempo, but there are some things you should know about it. One, it has no sub-divisions, and it only works when the pedal is engaged. Second, the pedal returns to the time set by the time slider once the pedal is disengaged. This is somewhat of a drag, but the pedal isn't really percussive enough for the tap tempo to even be necessary really, think of it as a bonus feature. I mentioned it earlier, but the time slider is really useful, and can be operated by a dexterous foot. The modulation can be switched in and out with a mini toggle on the pedal, and it also has a depth knob, but the speed of the modulation is fixed.That toggle can also be triggered by a dexterous foot, but it sounds so good you might not want to turn it off. There are also knobs for feedback and mix , which do what one might think they do. The mix can go from no delay to unity and just beyond. Its set up in such a way that it can be dialed to go in front of both clean and dirty amps alike, with minimal fuss. The last toggle, is called oscillation. This toggle engages what sounds like a clipping circuit within the feedback loop at a lower level, allowing one to have the delay oscillate in a controlled manner, the loudness and intensity of this controlled by the feedback knob. It might be useful for ambient stuff, but I haven't found a use for it yet. Just to make things clear, it most definitely can do the run away self oscillation, without the oscillation switch, and it sounds incredible. Now on to how it sounds. This pedal sounds much brighter than the Carbon Copy, but is still very warm. It still isn't percussive, as most analog delays are not. And yes this thing is a true blue bucket brigade analogue delay. It can go from around 30ms to 1000ms, getting darker as the time increases. The repeats are beautiful, warm and not to bright or dark, not to dirty or clean. When the modulation is added, it becomes a bloom of glorious chorused repeats. The modulation sound so good, I never turn it off. And yes, you can totally go nuts with it, to the point of silliness, where the signal is moving about a 3rd up and down. Some quibbles are, the wood paneling looks great, but once you remove the feet and battery door to put Velcro on, the panels extend to far below the bottom of the pedal. Also, my first one broke, failing to pass signal in about 6 months. It was replaced under warranty, but apparently, this is rather common. While this pedal won't do dotted 8ths perfectly synced with the tempo, it does heavenly space ambiance and crazy shoegaze freakouts immensely well. The price is right, and it looks awesome too. It really is worth it, the fact that it is cheaper than a Carbon Copy, and better in my book, makes it all the better.
Holy comprehensive review! Keep 'em comin'
over 3 years ago
edited over 1 year ago
Great, inexpensive, analog delay.
Really good and warm analog delay. As well as the really weird stuff.
about 3 years ago
edited over 1 year ago
Almost Perfect
Analog delay with tap tempo and 1000ms? That's absolutely killer for the price tag of this pedal. The slider was another big selling point, as you can easily dial your delay time with your feet. I also love the blinking led indicating you the tempo, it just makes sense and helps a lot. Tone is great as you would expect with bucket brigade's analog wizardry. There are a few cons that make it not getting 5 stars:
First, on the fx loop, it seems to struggle to grab tone that is heavily distorted, so the volume of the repeats with distortion is not great, it doesn't quite grab the attack of the pick, only the harmonics. Even if i dial the mix knob to its max it feels like the repeated delay is only at 11 o'clock mix... (i actually did a little test you can see here https://www.youtube.com/watch?v=oJyd9dQi3AA&t )
Second, the slider, although killer, feels really fragile and prone to breaking. I bet some day sooner or later i will find myself googling for another slider part.
Third, although it's a buffered pedal it doesn't trail out as i wish it would. By this i mean that when you switch it off it instantly kills the delayed repeats, and not fade them away as you would expect on a buffered analog delay... I just dont like having my delays chopped off, i prefer them to fade away untill death (i miss you dd7)
Fourth, i would like it to have a 100% wet option, but there is simple mod you can do to achieve this.
And finally, i actually dont find this too bad, but the tap tempo is reseted if you switch it off, and also you cant tap a tempo with the pedal off and then hit fx and have that tempo. But actually you can approach this as a way to jump between two delay tempos fast - turn it on, dial a fast and precise tempo for your sextuplets, tap tempo a slow tempo (or vice versa), now you can jump precisely from one to the other by hitting the fx off and on quickly.
It also seems to add some noise to your chain in high gain channels. Besides that, great pedal!
I have bought, but it's not delivered yet. It's an analog delay with a digital Tap-Tempo function.
This is one of my favorite analog delays of all time.
This delay sounds great and has functional features. The tap tempo is great for live or the slider can adjust "within the ballpark" prior to tap tempo. The lights show the tempo of the delay and work well live to prevent having that delay time not coincide with the song. The oscillation and modulation can build up to insane levels to work well live or on a recording. The tone from the unit is warm and still maintains clarity.
The only complaint I would have about the design would be for the placement of the screw for the battery case. Removing the feet, the delay can sit almost firmly onto my Pedaltrain.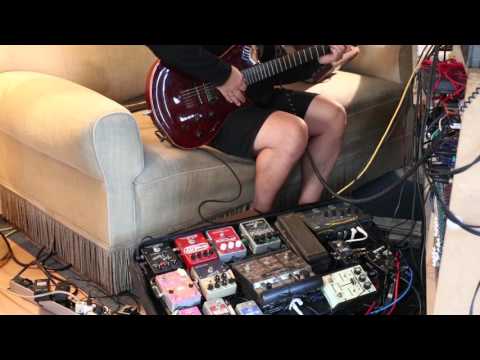 Electro Harmonix Micro POG / EHX Super Ego / Ibanez Echo Shifter ES2 analog Delay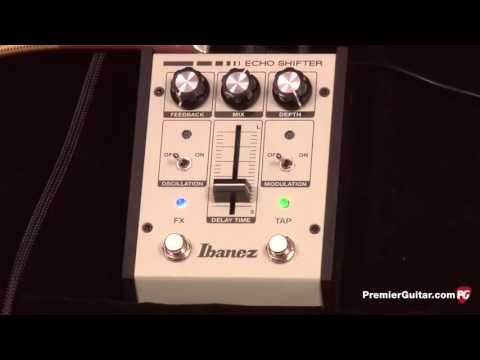 Review Demo - Ibanez ES-2 Echo Shifter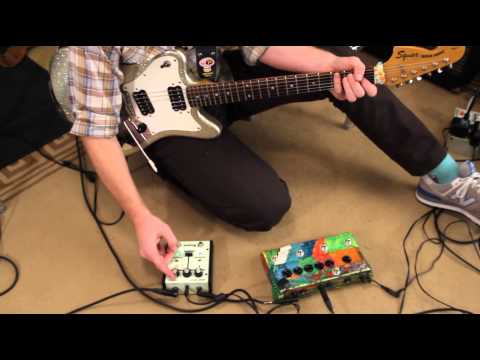 PedalsAndEffects: Ibanez Echo Shifter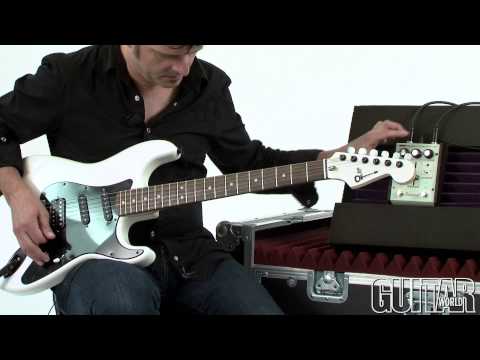 Ibanez ES2 Echo Shifter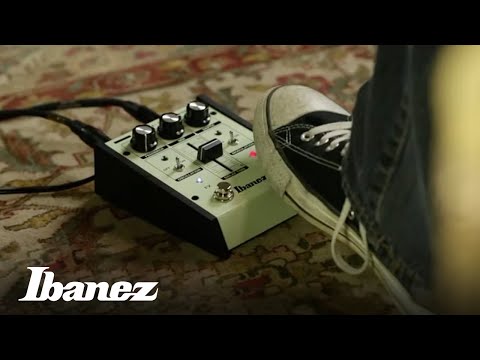 ES2 - Echo Shifter Analog Delay
Description
Realtime delay change with an analog pedal.
Here's something new in true analog delay pedals, the Ibanez Echo Shifter (ES2). Along with the expected Feedback, Mix, and Depth knobs, the Delay Tim control is on a fader. This, along with a pair of dipswitches that engage and defeat Modulation and Oscillation give the ES2 a character all its own. Ibanez combines true analog sound quality with digital-like flexibility; features like a tap-tempo footswitch, allowing on-the-fly tempo adjustment (a rarity among analog stompboxes).
Specifications
True analog delay
Tap tempo
Many different tones